UNIT Stock: A 12.8%-Yielding Real Estate Stock You Likely Haven't Considered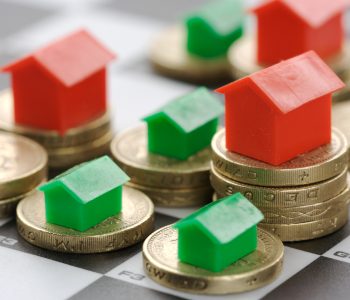 iStock.com/amber_b
A Unique Real Estate Stock with a Huge Payout
The real estate sector has been an income investors' favorite. With a stable and predictable business model, many real estate stocks can provide a steady stream of dividends.
Today's top dividend stock happens to be from this sector. But its business is different from 99% of the real estate investment trusts trading in the market right now.
The stock in question is Uniti Group Inc (NASDAQ:UNIT). While most real estate companies are owners of retail, industrial, residential, or healthcare properties, Uniti Group focuses on something entirely different.
Headquartered in Little Rock, Arkansas, Uniti Group specializes in the acquisition and construction of mission-critical communications infrastructure. Right now, its portfolio of infrastructure assets includes 4.8 million strand miles of fiber, 631 cell towers, and more than 1,200 communications-related properties located across the U.S. and Latin America.
The number-one reason to consider UNIT stock is its generous dividend yield. With a quarterly payout of $0.60 per share, the company has an annual dividend yield of 12.8%. In an era when the average S&P 500 company is yielding less than two percent, a 12.8% yielder could be great for investors who are searching for yield.
Of course, if yield is the only criteria, using an online stock screener would easily give you stocks with 20%, and even 30% dividend yields. What makes Uniti Group a top dividend stock is not only its handsome yield, but its rock-solid business.
High Dividends Backed by a Rock-Solid Business
You see, communications infrastructure may not look very exciting, but it is essential in modern-day life. In particular, with the rapid growth in wireless data, the demand for Uniti's infrastructure assets could get a solid boost.
From 2016 to 2020, mobile Internet traffic is expected to increase at a compound annual growth rate of 40%. This means wireless carriers would need to significantly densify their networks. And Uniti's communications infrastructure assets could be the solution. (Source: "Bank of America Merrill Lynch 2017 Media, Communications & Entertainment Conference," Uniti Group Inc, last accessed September 11, 2017.)
In fact, many wireless carriers have already started using the company's communications infrastructure. Uniti Group's current wireless carrier customers include AT&T Inc. (NYSE:T), Verizon Communications Inc. (NYSE:VZ), Sprint Corp (NYSE:S), and T-Mobile US Inc (NASDAQ:TMUS). The business is done through multi-year lease contracts.
Due to high barriers to entry, wireless carriers have been making money hand over fist. With wireless carriers accounting for more than 60% of its annualized revenue, Uniti Group is running a stable business.
Other than cell phone carriers, Uniti Group's infrastructure assets are also leased to other telecommunications companies. These include high-profile names such as Comcast Corporation (NASDAQ:CMCSA) and Level 3 Communications, Inc. (NYSE:LVLT).
Furthermore, this top dividend stock's business is backed by long-term contracts. As of the end of the second quarter, Uniti Fiber has an average remaining contract length of 4.5 years. The average remaining contract length was eight years for Uniti Towers and 13 years for Uniti Leasing.
Final Thoughts on This Top Dividend Stock
With high-quality customers and long-term contracts, Uniti Group has built a recurring business with predictable cash flows. And that's why despite carrying an ultra-high yield, it could still be a top dividend stock for income investors.
Also Read:
10 Best Real Estate Stocks to Own in 2017