Unique Real Estate Investment Paying a Solid 10.7% Yield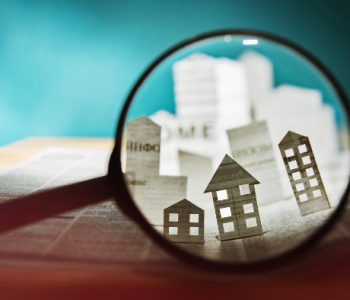 iStock.com/SvetaZi
CLNS Stock is a High-Yield Stock Worth Considering
With interest rates on the rise, the real estate sector hasn't really been a favorite among stock market investors. In particular, the share price performance of many real estate investments trusts (REITs) has been disappointing. Over the last 12 months, the S&P United States REIT Index, which tracks the performance of 158 REITs in the U.S., slipped 4.85%.
Does that mean investors should ignore the sector completely? Not really, because while REITs are far from being the hottest stocks, some of them can still offer oversized dividends. And today, I'm going to show you one of the highest yielding real estate stocks in the current market: Colony NorthStar Inc (NYSE:CLNS).
Colony NorthStar is a unique real estate company. In this day and age, REITs usually fall into two categories: equity REITs (which own physical properties) and mortgage REITs (which invest in real estate mortgages). Colony NorthStar, on the other hand, invests throughout the capital stack. The company has a diversified portfolio of properties, as well as real estate debt.
Also Read:
REIT ETF List: Earn Regular Income from These Real Estate ETF's
Colony NorthStar may not be a familiar name to most people, but the company actually runs a huge business. As of September 30, 2017, Colony NorthStar had $15.0 billion in assets under management on its balance sheet. These assets include senior housing properties, skilled nursing facilities, hospitals, hotels, industrial warehouses, and real estate debt. (Source: "Investor Presentation," Colony NorthStar Inc, November 9, 2017.)
Other than investing in different types of properties, Colony NorthStar also diversifies geographically. Right now, the company's portfolio properties are spread across 33 states in the U.S. and the U.K.
At the same time, the company also manages investments for third-party clients. Once you factor that in, you'd see that Colony NorthStar has total asset under management of approximately $57.0 billion.
Despite running a rock-solid business, Colony NorthStar doesn't really have a huge following in the investment community. This means that at the current price, the company can still offer a substantial payout.
With a quarterly dividend rate of $0.27 per share, CLNS stock has an annual yield of 10.7%. In today's real estate business, a company with a six percent payout would proudly call themselves a high-yield stock. But with a 10.7% yield, Colony NorthStar stock could go a long way towards boosting the return of an income portfolio.
And if you are concerned about this high-yield stock's dividend safety, don't worry. According to Colony NorthStar's most recent earnings report, the company generated core funds from operations of $193.4 million, or $0.33 per share. Considering that the company declared a dividend of $0.27 per share during this period, CLNS stock had a payout ratio of 81.8%. (Source: "Colony NorthStar Announces Third Quarter 2017 Financial Results," Colony NorthStar Inc, November 9, 2017.)
In other words, the company generated more than enough cash from operations to cover its dividends, leaving a margin of safety.
While there are stocks with more conservative payout ratios, few can match the sheer size of Colony NorthStar's dividend stream. With a 10.7% yield, CLNS stock deserves the attention of income investors.