Unique Real Estate Company Paying Investors 16.2% in Cash Dividends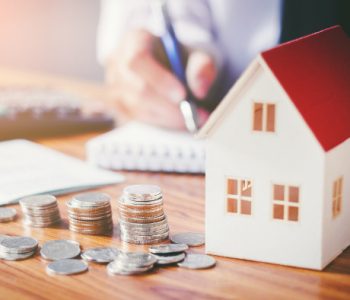 iStock.com/SARINYAPINNGAM
A High-Yield Real Estate Stock You Likely Haven't Considered
For income investors, real estate has been one of the best places to earn a steady income. However, in today's market, a residential landlord would be considered lucky to achieve a capitalization rate of six percent. So, if you want to collect an oversized income stream, owning physical properties might not be the best way to do it.
That leaves us with real estate investment trusts (REITs). But then again, as investors have searched for yields over the last several years, prices of the most well-known REITs have already gotten expensive, meaning, if you buy their stocks today, the yield would likely be underwhelming. And if you look at the real estate companies offering yields north of 10%, you'd see that many of them can't cover their dividends.
And that, my dear reader, is why Uniti Group Inc (NASDAQ:UNIT) deserves your special attention. The company offers one of the highest yields in the current stock market and backs its payout by running a rock-solid business. Let me explain.
Also Read:
Warren Buffett Loaded Up on STORE Capital Stock. Should You, Too?
The first thing to know about Uniti Group is that the company has perhaps a unique real estate portfolio among all public REITs. Uniti Group's core business has nothing do to with owning apartments, retail malls, or industrial warehouses. It doesn't even invest in real estate mortgages (which is what most double-digit yielding REITs are currently doing). Instead, the company focuses exclusively on one unique set of assets: communications infrastructure.
Uniti Group acquires and builds mission-critical communications infrastructure such as fiber, wireless towers, and ground leases. The company's portfolio consists of 651 wireless towers, 4.8 million strand miles of fiber, and more than 1,000 communications-related properties located across the U.S. and Latin America. (Source: "Citi 2018 Global TMT West Conference," Uniti Group Inc, last accessed February 6, 2018.)
These infrastructure assets have been in high demand. Due to the rise of mobile video, the "Internet of Things," autonomous vehicles, and "smart cities," there has been a rapid expansion in wireless data. In order for all the people and devices to stay connected in the upcoming years, wireless companies need to densify their networks. And Uniti Group's fiber infrastructure would be critical for them to achieve that.
The high demand for Uniti Group's assets allows the company to run a stable and recurring business. Uniti's Fiber segment currently has $1.3 billion of revenues under contract, with an average remaining contract length of 4.6 years. In the Uniti Leasing segment, the company has $8.5 billion of revenues under contract, with 12.5 years of remaining contract length.
And because Uniti Group is structured as a REIT, it must pay out more than 90% of its profits to shareholders through dividends. The company has a quarterly dividend rate of $0.60 per share, which, at today's price, translates to a jaw-dropping annual yield of 16.2%.
Of course, a high dividend yield could simply be a sign of trouble. But for UNIT stock, the company actually makes enough money to cover its payout. In the first nine months of 2017, Uniti Group generated adjusted funds from operations of $1.87 per share while paying out total dividends of $1.80 per share. For full-year 2017, the company expects adjusted funds from operations to come in at $2.51 per share, which again, would be more than enough to cover its dividend obligation of $2.40 per share. (Source: "Uniti Group Inc. Reports Third Quarter 2017 Results," Uniti Group Inc, November 2, 2017.)
In a market where a four-percent payout is considered high yield, Uniti Group's safe 16.2% dividend yield could go a long way toward boosting the return of an income portfolio.