Unemployment Claims Rise Ahead of Payroll Report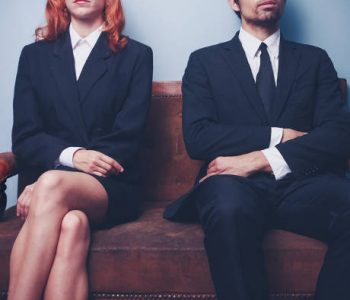 Jobless Claims Up Slightly, but Point to Steady Hiring
New York, NY — On Thursday, August 4, the U.S. Labor Department released its weekly report on unemployment insurance claims. It showed that in the week ending July 30, the advance figure for seasonally adjusted initial claims was 269,000. (Source: "Unemployment Insurance Weekly Claims," U.S. Department of Labor, August 4, 2016.)
The number represents an increase of 3,000 from the previous week's unemployment claims of 266,000, which was left unrevised. The number was also higher than economists' expectations of 265,000.
The Labor Department said there were no special factors impacting the reporting week's initial claims. However, note that around this time of year, weekly unemployment claims tend to be volatile because automakers typically shut down some plants for retooling.
Despite the unexpected jump in the number of weekly jobless claims, the recent trend is still pointing to strength in the U.S. labor market. The four-week moving average rose by 3,750 last week to a seasonally adjusted 260,250.
Note that weekly new jobless claims of below 300,000 are usually considered an indication of a healthy labor market.
Looking a bit further back, things are more encouraging. U.S. weekly unemployment claims have now been below 300,000 for 74 consecutive weeks, the longest streak since 1973.
"There is no evidence that layoffs are rising," said Stephen Stanley, economist at Amherst Pierpont Securities. "The labor markets are fine, even though the pace of job gains is probably cooling somewhat due to the ongoing tightening in labor markets." (Source: "U.S. Jobless Claims Up Slightly, But Still Point to Steady Hiring," The Wall Street Journal, August 4, 2016.)
Earlier this week, the ADP Research Institute published its monthly employment report for July. It showed that the private sector in the U.S. added 179,000 jobs from June to July. Most of those gains were from the services sector. (Source: "ADP National Employment Report: Private Sector Employment Increased by 179,000 Jobs in July," ADP Research Institute, August 3, 2016.)
On Friday, the Bureau of Labor Statistics is scheduled to release its non-farm payroll employment numbers for the month of July. Economists are expecting 180,000 job gains.