GOV Stock: High-Dividend Stock Yielding 8.9%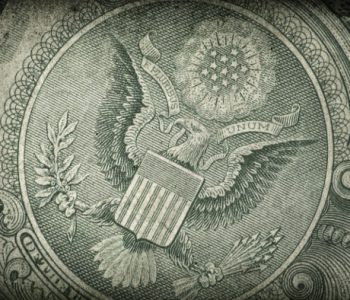 This High-Dividend Stock Is a Solid Pick for Income Investors
Even with rising interest rates, things are not that great for income investors. Everyone wants to boost the yield of their portfolio, but the choices are rather limited. Blue-chip stocks don't pay that much, while high-dividend stocks can be a bit risky. Today, though, I would like to talk to you about a high-dividend stock that can actually provide a solid income stream.
The company I'm talking about is in the real estate business. To be more specific, it is a real estate investment trust, or REIT. There are plenty of REITs trading in the stock market today, but this one is special because its properties are rented by "Uncle Sam."
I'm looking at Government Properties Income Trust (NASDAQ:GOV), which happens to be the biggest landlord of the U.S. government. The company owns 71 properties, located in 31 states and Washington D.C., containing approximately 11.0-million square feet. (Source: "About Us," Government Properties Income Trust, last accessed January 3, 2016.)
At first glance, the thing that makes Government Properties Income Trust stand out is its dividend yield. Paying $0.43 per share on a quarter basis, GOV stock has an annual dividend yield of 8.9%. That's more than four times the average dividend yield of all S&P 500 companies.
In my opinion, though, what really makes this high-dividend stock special is the quality of its dividends. You see, in today's stock market, many companies became high-dividend stocks because investors don't believe their current levels of payouts are sustainable. But that shouldn't be the case for Government Properties Income Trust. Due to the company's strategic focus on government agencies, approximately 90% of its rental revenue comes from investment-grade tenants. Around 92% of its annualized rental income is paid by the U.S. government (on behalf of 37 agencies), 13 state governments, and three other government tenants.
The key to note here is that government tenants tend to remain in place significantly longer than those in the private sector. For instance, U.S. government tenants have historically occupied the same space for more than 20 years.
Thanks to this strategy, solid retention rates and successful leasing activities, the occupancy rate of Government Properties Income Trust's portfolio has consistently remained above 90% since its founding in 2009. The company has been rated investment-grade since 2010.
Most recently, business behind this high-dividend stock has been going quite well. In the third quarter of 2016, Government Properties Income Trust entered into new and renewal leases for over 136,000 rentable square feet. The weighted average rents for these leases were two percent higher than the prior rents for the same space. The weight average lease term for leases entered into during the quarter was 6.8 years. (Source: "Government Properties Income Trust Announces Third Quarter Results," Government Properties Income Trust, October 27, 2016.)
Increasing rent is a good thing for the landlord. And for investors in this high-dividend stock, it could mean higher distributions in the future.
Occupancy rate has also been improving. By the end of the third quarter, 95.0% of the company's rentable square feet at properties classified as continuing operations was leased. This compares with 94.2% by the end of the second quarter and 93.5% a year ago.
Also Read:
Top 10 Safe Dividend Stocks for Retirees in 2017
10 Best Real Estate Stocks to Own in 2017
Note that the company has acquired more than $1.0 billion worth of properties since its founding in 2009. However, the competition for property acquisitions has intensified. One consequence is that pricing has become more aggressive. In response, Government Income Properties Trust has slowed its pace of purchases while also starting to dispose of certain assets. The disciplined approach to capital allocation is critical to help the company maintain the quality of its portfolio.
The Bottom Line on This High-Dividend Stock
By being the biggest landlord to the U.S. government, Government Properties Income Trust could enjoy consistently growing payments well into the future. And that's why this high-dividend stock deserves the attention of income investors.