UBS Analysts Warn Investors Off Emerging Markets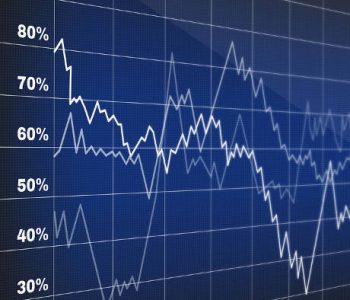 Growth May Not Be What it Seems
Around 8:00 a.m. Eastern Standard Time, emerging market stocks capped off an epic rally by hitting a 13-month high. That being said, two analysts aren't buying the hype.
Bhanu Baweja and Manik Narain, two top UBS strategists, are warning investors to be wary of the sudden bull market in emerging market equities. (Source: "UBS: Don't be Fooled by Emerging Markets' Winning Streak," Bloomberg, August 17, 2016.)
In a research note issued to clients last week, they said there is, "no fighting the math of a China slowdown."
Emerging markets economies tend to rely on manufacturing nations like China to buy their natural resources, meaning that a slowdown in the country could have disastrous impact across the developing world.
According to Baweja and Narain, the migration of capital to overseas markets is nothing more than a hunt for yield. Interest rates have turned negative on many assets in Japan and Europe, with North America being mere basis points behind.
Ten-year Spanish government bonds, which famously reached seven percent in June 2012, now yield less than one percent; that is the investing climate in which traders find themselves. As a result, many have parked their funds in emerging market investments.
Baweja and Narain argue that this strategy is doomed to failure because economic growth in emerging markets will simply underperform the exorbitant valuations that investors have placed on these securities.
"The classic sequence of 'what markets know today, economic data confirms tomorrow' may not play out as elegantly as it has in the past," they wrote in the research note.
Critics are eager to point out that emerging market growth picked up from 4.2% in the second half of last year to 4.4% in the first six months of 2016.
But the UBS analysts can swat that criticism aside with weak trade data, a slowdown in China, and potentially rising interest rates in the United States. When combined, those factors paint a grim portrait of emerging market strength.
In order to justify the sky-high valuations of those investments, emerging markets would have to beat advanced economies by more than four percent. At its current spread of 2.8%, the emerging markets are far short of their expectations.
Even if they resort to the long-term mean of 3.6%, it's unlikely they can generate the expected value implied by their asset prices. To put it another way, investors created a bubble in emerging markets by avoiding one here at home.