U.S. Weekly Jobless Claims Climb to 266,000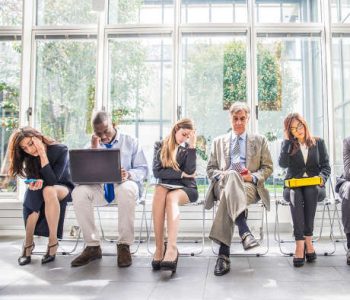 While markets are anticipating a solid gross domestic product (GDP) report for the second quarter on Friday, weekly jobless claims quietly ticked up.
On Thursday, July 28, the U.S. Department of Labor released its weekly report on unemployment insurance claims. It suggested that in the week ending July 23, the advanced figure for seasonally adjusted initial claims was 266,000. (Source: "Unemployment Insurance Weekly Claims," U.S. Department of Labor, July 28, 2016.)
The number of initial claims represented a 14,000 increase from the previous week's downwardly revised 252,000. The number was also higher than economists' expectation of 260,000.
According to the Labor Department, there were no special factors driving the week's initial claims. However, around this time of year, some automakers might shut down plants to retool, and that usually involves temporarily laying off workers, which would impact week-to-week numbers.
While the amount of unemployment insurance claims increased for the week, the overall trend in the indicator still points to improving labor market conditions. The average of new jobless claims over the past four weeks was 256,500, a decrease of 1,000 from the previous week's revised average.
Jobless claims have been below the 300,000 mark for 73 quarters, the longest streak since 1973. Weekly new claims of below 300,000 are usually considered an indication of a healthy labor market.
Earlier this week, the Federal Open Market Committee said that "the labor market strengthened" and "economic activity has been expanding at a moderate rate." Moreover, the Fed said that in recent months, labor market indicators have pointed to "some increase in labor utilization." Still, benchmark interest rates were left unchanged. (Source: "Press Release," Board of Governors of the Federal Reserve System, July 27, 2016.)