U.S. Treasury Yields Recover from All-Time Lows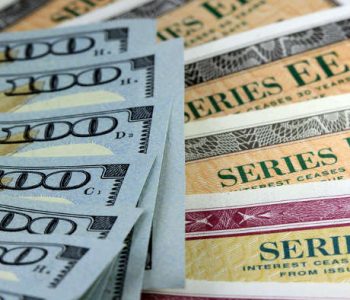 Markets turned to risk-off mode after the Brexit referendum, sending bond yields to record lows. Now U.S. government bonds are having a pullback, which has helped yields return to a more normal level.
There was already good news for the markets on Friday. The latest jobs report showed that the U.S. economy added 287,000 jobs in June, beating economists' expectations of 175,000 and much better than May's measly 11,000. (Source: "Employment Situation Summary," Bureau of Labor Statistics, July 8, 2016.)
However, this did not persuade investors to go fully risk-on. As a matter of fact, investors still rushed towards Treasuries, pushing yields down even further. In particular, the yield on the 10-year Treasury note hit a record low.
On Monday, though, investors seemed to be more optimistic. The Dow Jones Industrial Average, the S&P 500 Index, and the NASDAQ Composite all ended the day in the green. With money going into equities, the hot bond market seems to be cooling down, at least for the moment.
Notably, the yield on the 10-year Treasury note closed at 1.434% on Monday, up from 1.366% on Friday. On Tuesday, the yield went to 1.514%, its highest level in two weeks.
Other than the latest jobs report, the increased enthusiasm in equities on Monday could be due to an electoral victory by Japanese Prime Minister Shinzo Abe's ruling coalition. With more seats in the upper house, it will be easier for Japan's policymakers to approve a larger fiscal stimulus package.
Some analysts believe that this surge in equities—along with the decline in investors' enthusiasm for bonds—could be short-lived.
One of these analysts is Tom Di Galoma, managing director at Seaport Global Securities. He expects increasing buying demand for U.S. Treasuries, and predicts that over the next six to nine months, 10-year yields could drop to below one percent because "there are a lot of unanswered questions in Europe, which might break apart and a massive slowdown in China." (Source: "10-Year Treasury Yields Creep to 2-Week High as Stocks Touch Records," MarketWatch, July 12, 2016.)