U.S. Trade Deficit Increases Most Since August 2015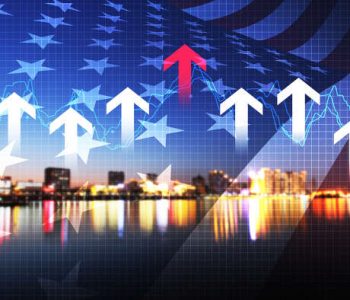 Trade Gap Widens by 10.1%
In May of this year, the United States saw its trade deficit grow by the largest margin since August of 2015. The gap between imports and exports widened by 10.1%. (Source: "Trade Deficit in U.S. Widened in May by Most Since August 2015," Bloomberg, July 6, 2016.)
While a strong U.S. dollar curbed the potential U.S. exports, American importers were buoyed by a moderate surge in domestic demand. U.S. firms shipped in more cars, clothes, and industrial supplies to keep the economy chugging along at a reasonable pace.
The amount of goods coming into the country hit a three-month high, but it was eclipsed by the value of imported services. According to the U.S. Department of Commerce's data, exports fell 0.2% on fewer sales of aircraft, computers, and industrial machines.
Weak economic conditions around the world were also to blame.
China's slowdown has torpedoed any chance of growth in the first half of the year, and now the Brexit outcome has cast a shadow over the second half of the year. Britain's departure from the European Union raised questions about whether other countries will also decide to leave.
If they do, it would fragment the largest single-market in the Western Hemisphere.
Whether or not these events come to pass, the uncertainty alone is throwing currency exchange rates into turmoil. Money is flowing to U.S. Treasuries because of its status as a safe haven, thus driving up the value of the greenback.
On a more positive note, the U.S. trade deficit on oil closed to $2.9 billion, its lowest point since February 2009. Many analysts are viewing this as an achievement on the U.S.'s path to energy independence.
However, this information could be revised in the coming months. The Department of Commerce had previously estimated that the trade gap widened in the first quarter, but they corrected that on June 28. The trade gap had actually narrowed.