U.S. Stocks Edge Lower After Fed Minutes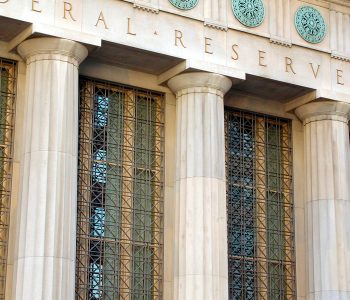 Is the Fed Preparing Markets for High Rates?
U.S. stocks edged lower in the morning trading hours as investors anticipated a hawkish stance in the minutes of the Federal Reserve's July meeting. And they were right, as the Fed expressed cautious optimism that another rate hike is possible before the end of the year.
"Some … members anticipated that economic conditions would soon warrant taking another step in removing policy accommodation," the Fed said in the minutes, which were released on Wednesday.
There was also one member who advocated for an immediate rise in interest rates. He or she believes the data has reached a tipping point which would warrant higher rates. (Source: "Minutes of the Federal Open Market Committee, July 26-27, 2016" Federal Reserve, August 17, 2016.)
"One member preferred to raise the target range for the federal funds rate at the current meeting, citing the easing of financial conditions since the U.K. referendum, the return to trend economic growth, solid job growth, and inflation moving toward 2 percent," wrote the Fed.
However, that lonely official was overruled. Most Fed governors wanted to wait for further data before making a decision, a point they continue to stress at every opportunity. They insist that the decision will hinge on economic performance over the next few months.
"Members generally agreed that, before taking another step in removing monetary accommodation, it was prudent to accumulate more data in order to gauge the underlying momentum in the labor market and economic activity," the statement reads.
The reaction was mildly negative in markets; a -0.16% drop in the S&P 500, -0.06% on the Dow Jones, and -0.04% on the NASDAQ.
Some analysts speculated that markets were softened by Fed officials who telegraphed the central bank's position at speeches this week. (Source: "U.S. Stocks Fall With Bonds on Hawkish Fed Comments; Oil Climbs," Bloomberg, August 15, 2016.)
The president of the Atlanta Fed, Dennis Lockhart, gave a speech on Tuesday saying that, "at least one rate hike," is in play for 2016. The very same day, New York Fed President William Dudley made similar intimations at an unrelated event.
"The market is complacent about the need for gradually snugging up short-term interest rates over the next year or so," Dudley said. By itself, that remark could be incongruous, but after the Fed minutes, it seems likely that interest rates will rise before the start of 2017.