U.S. Productivity Falls for Third Quarter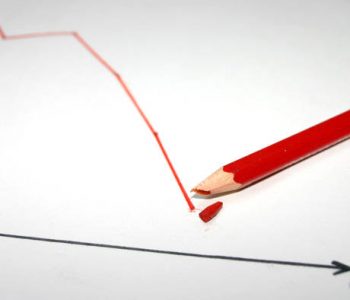 Pace of Productivity Key Factor in Economic Growth
New York, NY — Nonfarm business sector labor productivity decreased at a 0.5% annual rate during the second quarter of 2016, the U.S. Bureau of Labor Statistics reported today, as output increased 1.2% and hours worked increased 1.8%.
From the second quarter of 2015 to the second quarter of 2016, productivity decreased 0.4%, the first four-quarter decline in the series since a 0.6% decrease in the second quarter of 2013. (Source: "Productivity and Costs, Second Quarter 2016, Preliminary," U.S. Bureau of Labor Statistics, August 9, 2016.)
It was the third consecutive quarter of falling productivity, the longest streak since 1979, according to The Wall Street Journal. Productivity in the second quarter was down 0.4% from a year earlier, the first annual decline in three years and just the sixth year-over-year drop recorded since 1982.
Unit labor costs at nonfarm businesses rose at a 2.0% annual rate in the spring after falling at a 0.2% pace in the first quarter, which was revised down from a previous estimate of growth at a 4.5% annual rate. Compared with a year earlier, unit labor costs were up 2.1% in the second quarter.
Economists surveyed by The Wall Street Journal had expected productivity to rise at a 0.4% rate and unit labor costs to increase at a 1.8% pace during the second quarter. (Source: "Productivity Slump Threatens Economy's Long-Term Growth," The Wall Street Journal, August 9, 2016.)
Productivity and labor-costs data can be volatile from quarter to quarter and are subject to later revision. But over the long term, the pace of productivity growth is a key factor in determining how quickly worker pay and overall economic output can grow over time without stoking higher inflation. Strong productivity gains, as seen in the late 1990s and early 2000s, can translate into robust economic growth and rising inflation-adjusted wages. But sluggish productivity growth can restrain wage and economic growth.
Productivity growth started to slow before the 2007-2009 recession and has all but stalled in recent years. Annual growth averaged 1.3% in 2007 through 2015, just half the average pace of 2.6% in 2000 through 2007, according to the Labor Department.
Federal Reserve Chairwoman Janet Yellen described in June the outlook for productivity growth as a "key uncertainty for the U.S. economy" that will help determine the future trend for living standards. (Source: Ibid.)
Business investment has been a notable sore spot for the economy in recent months. A closely watched measure of business spending, fixed nonresidential investment has declined for the past three quarters, according to Commerce Department data.