U.S. Manufacturing Sector Expanded in May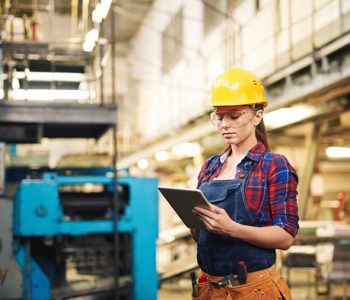 Several indicators have been suggesting a growing U.S. economy. This time, it's the Purchasing Managers' Index, or PMI.
Today, the Institute of Supply Management (ISM) published its latest report on the U.S. manufacturing sector. It suggests that in May, the U.S. national PMI was at 51.3. (Source: "May 2016 Manufacturing ISM Report on Business," Institute of Supply Management, June 1, 2016.)
The ISM PMI is based on five individual indicators: new orders, production, supplier deliveries, inventory, and employment. A PMI of more than 50 indicates an expansion of the manufacturing sector, while less than 50 indicates a contraction.
A PMI of 51.3 signals that the U.S. manufacturing sector expanded in May. This marks the third consecutive month in which the index came in at more than 50. The number also turns out to be higher than the expected PMI of 50.5.
Among the five categories, new orders saw the fastest expansion with the sub-index at 55.7 in May. This represents the fifth straight month of growth in new orders.
Note that the production sub-index, while achieving a solid 52.6 in May, represented a 1.6% decline compared to April's reading of 54.2. Still, the production sub-index is also having its fifth straight month of above-50 readings.
Employment is where concerns could arise, though. In May, the employment sub-index registered at 49.2, indicating contraction in manufacturing employment. Moreover, May was the sixth consecutive month in which the sector's employment has shrunk.
Supplier deliveries came in at 54.1 in May, indicating slower delivery from suppliers to manufacturers. In April, the reading for supplier deliveries was five percentage points lower at 49.1.
Meanwhile, the inventories sub-index registered 45.0 in May, lower than the 45.5 recorded in April. However, in general, an inventories index of more than 42.8 is consistent with the expansion of manufacturing inventories in the Bureau of Economic Analysis' figures. That means inventories still expanded last month.