U.S. July CPI Data Shows No Signs of Inflation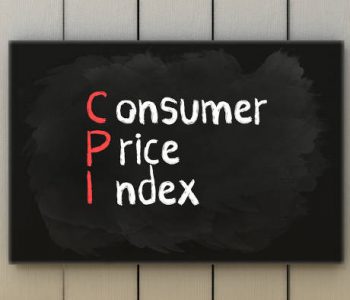 Subdued Prices Help Fed to Stay on Sidelines
Consumer prices in the U.S. were unchanged last month as gasoline prices declined for the first time in five months and core inflation slowed, improving chances that the central bank can afford to keep interest rates low.
Last month's consumer price index (CPI) gain was the weakest since February and comes after two straight monthly gains of 0.2% each. During the past 12 months to July, the CPI rose 0.8% after a jump of one percent in June, data from the U.S. Department of Labor showed. (Source: "Consumer Price Index – July 2016," U.S. Department of Labor, August 16, 2016.)
The weak inflation data comes after soft retail sales last week. Both of these data sets indicate that although the U.S. labor market is continuing to show a strong recovery, other parts of the economy are still struggling.
Retail sales in the U.S. were unchanged in July, as consumers reduced spending on clothing and other goods. The U.S. Census Bureau announced last week that advance estimates of U.S. retail and food services sales for July were $457.7 billion, virtually unchanged from the previous month, and 2.3% above July 2015.
Before their next meeting on interest rates, Federal Reserve officials are looking for signs of whether the current economic strength has a sustained momentum. The Federal Reserve raised its benchmark interest rate last December for the first time in almost 10 years, following the economy's recovery from the subprime crisis in 2008.
Fed policymakers have an inflation target of two percent, and with prices remaining constantly weak, they have much room to stay on the sidelines.
After the inflation report, the U.S. dollar fell against all major currencies.  The euro was trading up 0.7% against the dollar at $1.126, while the dollar fell 0.8% against the yen to ¥100.4, its lowest level since the day after the U.K. referendum.
On Monday, financial markets believed a rate increase at the Fed's December policy meeting was likely 46.7%, according to the CME Group's FedWatch Tool. The chance of a September rate increase is now also believed to be almost zero. (Source: "US consumer prices unchanged; underlying inflation slowing," Reuters, August 16, 2016.)
July marked a 4.7% decrease in gasoline prices, the first decline since February, as oil prices remain subdued due to an ongoing supply glut.  Food prices were unchanged, but according to the U.S. Department of Labor, the cost of food consumed at home dropped 0.2%.
The shelter index rose (by 0.2%, the smallest rise since March of this year), as did the indices for medical care, new vehicles, and motor vehicle insurance. In contrast, several indices experienced a decline, including those for used cars and trucks, communication, airline fares, and recreation. (Source: U.S. Department of Labor, op cit.)