U.S. Jobless Claims Drop Last Week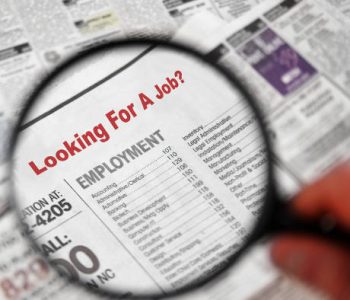 Jobless Claims Report Shows Robust Job Market
The number of Americans filing for jobless benefits unexpectedly dropped last week, suggesting the country's job market still remains strong.
According to the U.S. Department of Labor, initial claims for jobless benefits dropped 4,000 to a seasonally adjusted 259,000 for the week ended September 3, marking the lowest level since the middle of July. It was also the 79th straight week that claims stayed underneath the 300,000 threshold, the longest streak since 1970. (Source: "Unemployment Insurance Weekly Claims," U.S. Department of Labor, September 8, 2016.)
The Federal Reserve is expected to keep interest rates unchanged at its meeting on September 20—21 as the U.S. economy shows mixed signs with inflation remaining subdued while job market showing a robust trend.
This encouraging report on the U.S. economy was released after a central bank survey showed the world's largest economy was expanding at a modest pace in July and August.
The so-called "Beige Book," a survey which collects economic activity reports from 12 district banks from early July through the end of August, says respondents expect growth to continue over the months ahead at a "moderate" pace, though a tight labor market will be in play. (Source: "Current Economic Conditions," U.S. Federal Reserve, September 7, 2016.)
There were no special factors influencing last week's claims data. However, claims for Virginia, New Mexico, Alabama, Minnesota, Hawaii, and Puerto Rico, were estimated because of delays in the processing of the data due to Labor Day. (Source: U.S. Department of Labor, September 8, 2016, op cit.)
The advance number of actual initial claims under state programs, totaled 218,300 unadjusted in the week ending September 3, an increase of 3,151, or 1.5%, from the previous week. The seasonal factors had expected an increase of 6,042, or 2.8%, from the week prior as well.
A separate report on unemployment showed on September 2 that the economy created 151,000 jobs in August, which is below the forecast of 170,000 of economists. Wages also grew more slowly than expected. (Source: "U.S. jobs growth slows in August," MarketWatch, September 3, 2016.)
Further, the jobless claims report said that the number of those still receiving benefits after an initial week of aid fell 7,000 to 2.14 million in the week ended August 27.
The four-week average of continuing claims slipped 4,000 to 2.15 million, while the largest increases in initial claims for the week of August 21—27 were in New York, California, and Georgia. (Source: U.S. Department of Labor, September 8, 2016, op cit.)