U.S. Jobless Claims Decline Last Week, Report Says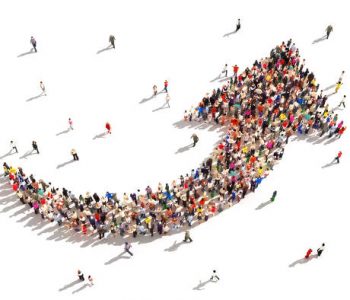 Drops in Insurance Claims Signal Strong Job Market
New York, NY — The number of Americans seeking unemployment benefits in new applications dropped last week, a trend in line with strengthening job market conditions.
Initial claims for unemployment benefits, a gauge for unemployment trends across the U.S., declined by 4,000 to a seasonally adjusted 262,000 in the week ended August 13, according to a statement released by the U.S. Department of Labor. (Source: "Unemployment Insurance Weekly Claims," U.S. Department of Labor, August 18, 2016.)
The statement notes that no special factors had an impact on this week's initial claims, which mark 76 consecutive weeks of initial claims below 300,000, the longest streak since 1970.
Economists surveyed by The Wall Street Journal had anticipated a lesser drop in new claims to 265,000; the previous week's level stayed at 266,000. The four-week moving average, which assists with stabilizing short-term fluctuations, increased to 265,250 last week.
A continued robust trend in the U.S. job market will make it easier for the Federal Reserve Bank to raise interest rates this year, following a pause in its tightening cycle due to global economic weakness and the uncertain situation in Europe due to Brexit. Domestically, the rate of inflation has been far below the Fed's target of two percent, while recent retail sales data showed a weakening trend in consumer spending.
Payrolls increased 255,000 last month after a rise of 292,000 in June, which, according to a U.S. Department of Labour report, was slightly above previous estimates. The jobless rate remained at 4.9% as many of those entering the labor force found work. The gain in employment was beyond all forecasts made in a survey of 89 economists. (Source: "U.S. Posts Another Strong Month of Job Gains," Bloomberg, August 5, 2016.)
U.S. policymakers were divided over the direction of future interest rates, according to the minutes from the July rate-setting meeting, which were released yesterday. Several officials want to hold off on the rate increase until a clear indication that inflation would reach the Fed's two percent target is revealed, while others see the U.S. economy as being near a full recovery and feel that a rate hike could help keep the economy from overheating.
"Members judged it appropriate to continue to leave their policy options open and maintain the flexibility to adjust the stance of policy based on incoming information," the minutes read. (Source: "Federal Reserve Press Release," U.S. Federal Reserve, July 27, 2016.)