U.S. Home Prices Rise 5% in April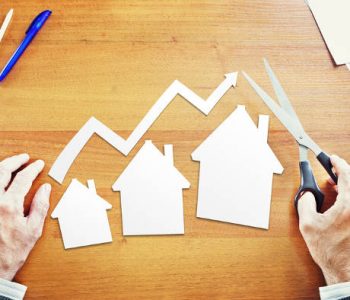 Case-Shiller Index Shows Optimism
U.S. home prices jumped significantly in April, adding yet another data point to the optimistic portrait of the U.S. economy. National U.S. home prices spiked five percent during those 30 days, according to the S&P/Case-Shiller Home Price Index.
It was a whisper less than the 5.1% advance in March, but the trend is clear nonetheless. (Source: "S&P/ Case-Shiller U.S. National Home Price Index," S&P Dow Jones Indices, last accessed June 28, 2016.)
America's housing market is back on the rise, with especially strong gains coming out of the West Coast. Portland registered a stunning 12.3% gain from the same month last year, while Seattle posted a 10.7% increase.
Meanwhile, the most expensive city in the United States, San Francisco, jumped 7.8% year-over-year. The city's home prices surpassed previous highs from 2008. Denver, Dallas, Portland, Seattle, Charlotte, and Boston also beat their 2008 levels.
The 20-city index was even more impressive, with 5.4% growth compared with 5.5% in March. That being said, growth in the Case-Shiller index still fell short of market expectations. Economists had been predicting 5.7% growth in home prices for the month.
Some analysts are worried about the impact of the Brexit on U.S. consumer confidence, but lower mortgage rates will likely offset any negative effects. The Federal Reserve probably won't raise interest rates with this much uncertainty lingering in the air.
Investors are gobbling up U.S. Treasuries, pushing their yields and mortgage rates, for that matter, to near-historic lows. The net result could be more rapid growth in the U.S. housing market, particularly as lenders are offering 30-year fixed mortgages at 3.5%.
Those kinds of rock-bottom interest rates draw in customers looking for low monthly payments. The allure of owning a home with a manageable cash flow can draw some renters off the sidelines.
All told, these Case-Shiller Index numbers paint an optimistic picture of the U.S. housing market and, by proxy, a similarly optimistic picture of the U.S. economy.