U.S. Growth Slows as Companies Cut Spending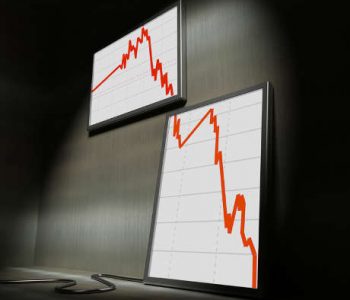 Consumer Spending Only Bright Spot
New York, NY — The U.S. economic expansion slowed in the first half hurt due to reduced business spending. The slowdown was partly offset by a strong gain in household purchases in the second quarter, data released by the Commerce Department showed.
Businesses trimmed inventories and cut spending on equipment and construction projects, while government agencies also cut back. Gross domestic product, the broadest measure of goods and services produced across the U.S., grew at a seasonally adjusted annual rate of 1.2% in the second quarter, the Commerce Department said Friday. The figure was well below the 2.6% growth economists surveyed by The Wall Street Journal had forecast. (Source: "National Income and Product Accounts," Commerce Department, July 29, 2016.)
Personal spending added 2.83% to second-quarter growth, while business investment, trade, and government spending together subtracted 1.61%.
Last quarter's disappointing gain in GDP followed a 0.8% advance the prior three months that was even smaller than previously estimated. The average one percent growth rate so far this year was the weakest first half since 2011.
"I don't think U.S. consumers can continue to do the kind of heavy lifting that they have done," said Millan Mulraine, deputy head of U.S. research and strategy for TD Securities USA in New York. "It means we must have some hand off of that work from consumers to business investment in particular." (Source: "Struggling U.S. Economy Propped Up by Consumer-Spending Gain," Bloomberg, July 29, 2016.)
The Commerce Department's report also included revisions to data going back to 2013. The updated numbers showed a more pronounced slowdown in the economy heading into 2016. The year-over-year growth rate cooled from 3.3% in the first quarter of 2015 to 1.9% in the fourth quarter.
The year-over-year deceleration continued into 2016, reaching 1.2% in the second quarter, the worst performance since 2013. The slowdown may also change the calculus for the Federal Reserve, which has been trying to time its next interest rate hike. Earlier this week the U.S. central bank signaled the potential for an increase at some point this year.
"This report was very weak, and this report supports our forecast of a coming U.S. recession," said Jason Schenker of Prestige Economics. "Industrial production data convey that we are in a recession right now. We still expect a slowing of U.S. growth in the second half of the year as lower oil prices affect oil and gas credit and financial players." (Source: "Economists React to Second-Quarter Growth: 'Very Weak'," The Wall Street Journal, July 29, 2016.)