U.S. GDP Slows in Second Quarter More Than Earlier Estimated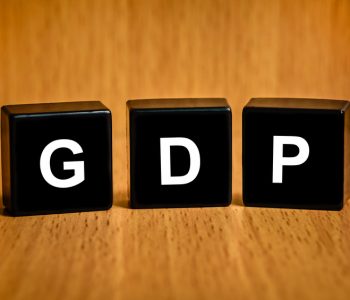 Corporate Profits Increase in Second Quarter
U.S. economic growth in the second quarter slowed more than earlier reported, according to the latest report from the U.S. Department of Commerce.
On Friday, the Commerce Department announced that gross domestic product (GDP) expanded at a 1.1% annual rate. That was slightly down from the 1.2% rate of expansion reported last month. (Source: "National Income and Product Accounts, Gross Domestic Product: Second Quarter 2016 (Second Estimate), Corporate Profits: Second Quarter 2016 (Preliminary Estimate)," U.S. Department of Commerce, August 26, 2016.)
The economy expanded at a 0.8% pace in the first quarter, while the first half of 2016 experienced one percent growth. Today's report showed that higher imports also contributed to the GDP expansion.
"The increase in real GDP in the second quarter primarily reflected positive contributions from personal consumption expenditures and exports that were partly offset by negative contributions from private inventory investment, residential fixed investment, state and local government spending and nonresidential fixed investment," the statement reads.
The U.S. economy has shown mixed signals in recent months on its recovery from a housing-led recession in 2008, with consumer spending and job market strength taking much of the credit.
The report suggesting the U.S. economy is weakening comes at a time when traders in currency and bond markets are looking for a more clear direction on the U.S. interest rates. A weakening economy may strengthen a case for a monetary policy strategy with rate increases at a slower pace.
The U.S. Federal Reserve has been on the sidelines since raising rates last December as they wait for the economy to gain momentum again after a weak global economic outlook and post-Brexit uncertainties in Europe.
The government also reported that corporate profits after tax, without inventory valuation and capital consumption adjustments, increased about five percent from the prior quarter to a seasonally adjusted annual level of $1.627 trillion in the second quarter. Profits had risen about nine percent in the first three months of 2016 after falling in three of the previous four quarters. (Source: "U.S. Corporate Profits Climbed as GDP Ticks Down to 1.1%," The Wall Street Journal, August 26, 2016.)