U.S. First-Quarter GDP Revised Upward to 1.1%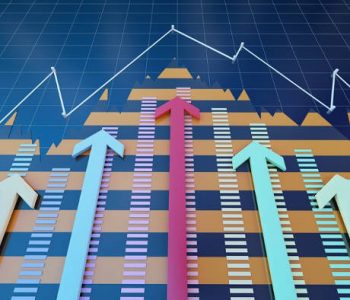 New Data Shows Stronger U.S. Economic Growth
According to new data, U.S. economic growth for the first quarter of 2016 was better than previously thought. The country's gross domestic product (GDP) grew at 1.1%, rather than the 0.8% initially reported. (Source: "U.S. GDP Growth in First Quarter Revised Up to 1.1% Rate," The Wall Street Journal, June 28, 2016.)
Gross domestic product is the most common measure of a country's economic well-being. The U.S. Department of Commerce collects and publishes data needed to evaluate GDP, but that process takes time—it doesn't happen overnight.
Although economists developed some useful tricks for deciphering initial results, they are often corrected several months later. Unfortunately, there is a very real time lag between on-the-ground growth and its effect on national statistics.
On this occasion, exports were the main reason for the revision. The U.S. was shipping out more goods and services than previously imagined, meaning that more money was flowing into the country as well.
Analysts also underestimated the amount of investment into new software, research, and development. U.S. companies ramped up their spending in these areas in the first three quarters of 2016.
Other than that tidbit of optimism, the U.S. economy continues to be dragged down by weak oil prices and weaker consumer spending. In fact, consumer spending grew slower than it has at any point in the past two years, effectively draining the U.S. economy of a very necessary catalyst for economic growth.
Meanwhile, the second quarter is coming to a close. Estimates suggest that GDP growth was somewhere between 2.5% and three percent for the second quarter, but the official figures are still months away.
On a positive note, home sales reached a nine-year high in May.
Some analysts are worried about the impact the Brexit could have on U.S. economic growth. The uncertainty caused by Britain's departure from the European Union has wreaked havoc on currency markets and stock markets.
For now, the damage is undetermined, but those numbers should become available in the coming months.