Beige Book: U.S. Economy Expanding at Modest Pace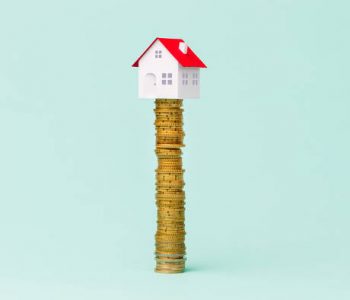 Rising Wages Not Pushing Inflation
The U.S. economy expanded at a modest pace in July and August, according to a Federal Reserve report this week.
The so-called "Beige Book," a survey which collects economic activity reports from early July through late August from 12 banks, says respondents expect growth to continue at a "moderate" pace in the coming months, but with a tight labor market. The rising wages weren't pushing up overall inflation, the report added. (Source: "Current Economic Conditions," U.S. Federal Reserve, September 7, 2016.)
"National economic activity continued to expand at a modest pace on balance during the reporting period of July through late August. Most Districts reported a "modest" or "moderate" pace of overall growth," according to the survey.
The Fed survey further highlights the challenges the U.S. economy is facing where growth hasn't picked up substantially, but the job market is showing signs of resilience. At the same time, inflationary pressures have been subdued largely due to lower energy and food prices.
"Labor market conditions remained tight in most districts, with moderate payroll growth noted in general," the report said. "Upward wage pressures increased further and were moderate on balance, with more rapid gains reported for workers with selected specialized skill sets. Price increases remained slight overall." (Source: Ibid.)
Central bankers in the U.S. are looking for signs of inflation as they decide whether to increase interest rates at their next policy meeting on September 20. Fed Chairwoman Janet Yellen said in late August that the case for increasing the benchmark interest rate, "has strengthened in recent months," citing strong labor markets as one factor.
A job report on Wednesday from the U.S. Department of Labor said that nonfarm payroll employment increased by 151,000 in August and that the unemployment rate remained at 4.9%. Employment continued to trend up in several service-providing industries. (Source: "The Employment Situation — August 2016," U.S. Bureau of Labor Statistics, September 2, 2016.)
"In many Districts, businesses reported trouble filling job vacancies for high-skilled positions," according the Beige Book.
The report said most districts were experiencing a slight rise in manufacturing activity. "Manufacturers report that activity has been essentially flat, on balance, while service-sector contacts indicate that it has declined. Both manufacturing and service-sector contacts continue to report little change in selling prices but continued upward pressure on input prices," the report said. (Source: Ibid.)
Housing activity continued to grow, but the report noted that a limited supply of homes was weighing on the pace of sales in some districts. Commercial real estate activity also continued to expand.