U.S. Economy Creates 255,000 Jobs in July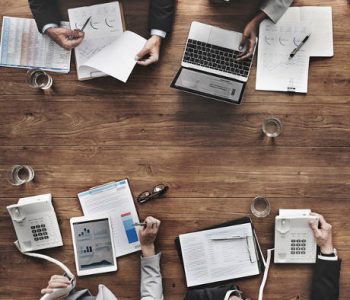 Jobless Rate Stays Steady at 4.9%
New York, NY — U.S. employment increased more than expected in July and wages picked up, signaling that the economy is picking up steam and raising the probability of an interest rate increase in September by the Federal Reserve.
Payrolls climbed by 255,000 last month, following a 292,000 gain in June that was a bit larger than previously estimated, a Department of Labour report showed Friday. The jobless rate held at 4.9% as many of the people streaming into the labor force found jobs. The gain in employment exceeded all forecasts in a Bloomberg survey of 89 economists. (Source: "Payrolls Surge as U.S. Hiring Gains Broad-Based for Second Month," Bloomberg, August 5, 2016.)
The strong employment readings also come as the U.S. heads toward the presidential election, which could give Democrat Hillary Clinton a positive talking point.
The median forecast in a Bloomberg survey called for an 180,000 advance. Estimates in the Bloomberg survey ranged from gains of 140,000 to 240,000 after a previously reported 287,000 June increase. Revisions added a total of 18,000 jobs to overall payrolls in the previous two months. (Source: Ibid.)
The unemployment rate, which is derived from a separate Labor Department survey of households, changed little as employment climbed by 420,000, more than making up for the 407,000 increase in the labor force.
The labor force participation rate, which indicates the share of working-age people who are employed or looking for work, increased to 62.8% from 62.7%.
Wage growth offered more promising signs of acceleration, with average hourly earnings rising a more-than-forecast 0.3% from a month earlier, the most since April, to $25.69. The year-over-year increase was 2.6% in July, the same as in June.
The average work week for all workers also increased by six minutes to 34.5 hours in July, up from 34.4 hours in June.
The gain in payrolls was broad-based, including manufacturers, health-care, retailers, temporary-help agencies, and leisure and hospitality.
Last week's Department of Commerce data showed that the economy expanded in the second quarter at a 1.2% annualized rate, less than half the median projection by economists surveyed by Bloomberg. Gross domestic product growth will probably pick up to a two percent rate by year-end, according to Bloomberg survey data.
Fed policy makers' decision last week to leave interest rates unchanged was accompanied by affirmation that risks to the U.S. economy have eased and the job market has continued to tighten—all suggesting that a boost in borrowing costs at their next gathering on September 20 to 21 remained on the table before Friday's Labor Department data.