U.S. Durable Goods Orders Plunged in June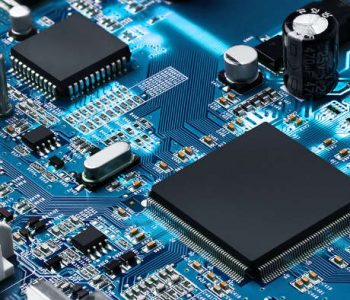 While the U.S. stock market is surging past its all-time highs, one economic indicator is saying that the underlying economy might not be as strong as investors think.
On Wednesday, July 27, the U.S. Department of Commerce released the latest report on durable goods. It showed that in June, new orders for durable goods decreased four percent to $219.8 billion, marking its biggest drop in almost two years. (Source: "Advance Report on Durable Goods Manufacturers' Shipments, Inventories and Orders June 2016," U.S. Department of Commerce, July 27, 2016.)
This was an unpleasant surprise as economists were anticipating a much smaller drop of 1.1%. The report also revised down May's numbers. New orders for durable goods fell 2.8% to $454.1 billion.
Durable goods are defined as hard products that have a life expectancy of more than three years, such as cars, computers, appliances, and airplanes. Strong new orders for durables are often considered a sign of sustainable economic growth.
Transportation equipment was the main driver behind June's decline. New orders on transportation equipment fell $8.5 billion, or 10.5% to $72.2 billion. This is the second consecutive month of decline for the segment.
Within the segment, commercial airplanes experienced the sharpest drop in new orders. Bookings for passenger planes plunged 58.8% in June.
Automakers, on the other hand, seemed to be doing just fine. In June, new orders for motor vehicles and parts increased by 2.6%.
Excluding transportation, new orders on durable goods decreased 0.5%. Excluding defense, new orders fell by 3.9%.
Shipments of manufactured durable goods increased 0.4% to $232.5 billion in June. This followed a 0.3% decrease in May.
These numbers didn't cause that much concern from the markets. However, they could be a sign of weakness in U.S. GDP growth in the second quarter. According to Peter Boockvar of The Lindsey Group, "expect a cut in Q2 GDP estimates after the weak shipments number. Q2 GDP will be released on Friday and the estimate prior to today's durable goods figure is 2.6% after the 1.1% gain in Q1." (Source: "'Punk' Durable Goods Report Means GDP Could Print Below 2%," Barron's, July 27, 2016.)
"Thus, the first half GDP average will be most likely below 2% and will average about 1.75% over the past four quarters," he wrote. (Source: Ibid.)