U.S. Dollar Extends Gains on Rate Speculations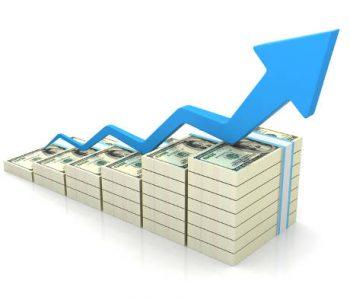 Friday's Strong Job Data Bolster Economic Outlook
New York, NY — The U.S. dollar rose against some major currencies today as last week's strong job data bolstered the economic prospects in the world's largest economy.
The WSJ Dollar Index, which measures the U.S. currency against 16 others, rose 0.1% to 86.92. The dollar recently rose 0.7% to ¥102.536. The euro fell 0.1% to $1.1075. (Source: "Dollar Gains on U.S. Payroll Growth," The Wall Street Journal, August 8, 2016.)
The dollar has been surging since Friday's stronger-than-forecast U.S. job data which allayed concerns about the health of the U.S. economy and raised expectations that the Federal Reserve might start raising interest rates.
The Labor Department's U.S. jobs report showed non-farm payrolls rose by a seasonally adjusted 255,000 last month, well above the 179,000 jobs economists surveyed by The Wall Street Journal had expected.
Federal-funds futures, used by investors and traders to place bets on central-bank policy, are now pricing in a 47% chance of an interest-rate increase at the Fed's December policy meeting, CME Group data shows. Before Friday's jobs report, markets were pricing in a 37% chance of rate increase by December. (Source: Ibid.)
Robin Brooks, Goldman Sachs' chief currency strategist, said Monday the likelihood of a rate hike by year-end is 75%, up from 65%, and higher than what markets are predicting. Hans Redeker, Morgan Stanley's chief global currency strategist, said the employment gains won't be enough to raise U.S. inflation expectations. (Source: "Goldman Says Buy Dollar on Fed, Morgan Stanley Says Not So Fast," Bloomberg News, August 8, 2016.)
The U.S. currency is projected to strengthen to $1.08 per euro and 105 yen by the end of the year, according to the median forecasts in Bloomberg surveys of analysts.
The futures market is pricing in about a 50% chance of a rate increase this year, up from 36% the week before. The central bank raised its target for the federal funds rate by a 0.25 percentage point in December, the first increase since 2006.
A speech by Fed Chair Janet Yellen at the central bank's symposium in Jackson Hole, Wyoming, on August 26 will also be watched closely for any new indications on when an interest rate increase may be likely.
Most economists and investors see a U.S. rate hike as most likely in December and believe the Fed will be hesitant to act before the U.S. presidential election in November.
With the rising dollar, yields on U.S. Treasuries with longer-dated maturities edged up to their highest in more than two weeks.