U.S. Dollar Declines as Investors Await Fed Chairwoman Speech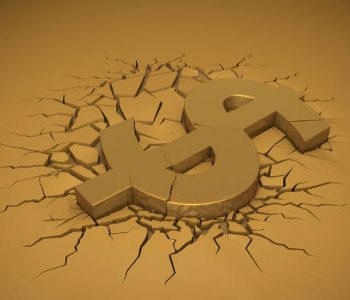 U.S. Dollar Remains Weak Since Fed Minutes Release
The U.S. dollar fell broadly against the major currencies as traders wait for clearer signals of where interest rates are headed from Federal Reserve officials later this week.
The Wall Street Journal Dollar Index, which measures the U.S. dollar against the currency of other countries, declined 0.2% to $85.49 after the currency fell against the euro, pound, and yen. (Source: "Dollar Falls as Investors Await Yellen Speech,," The Wall Street Journal, August 23, 2016.)
Federal Reserve Chairwoman Janet Yellen is expected to deliver a policy note in Jackson Hole, Wyoming when she attends a symposium on important economic issues facing the U.S. and global economies. Symposium participants include prominent central bankers, finance ministers, academics, and financial market participants from around the world.
Investors in the currency markets are not convinced that the Fed will raise interest rates before December this year after seeing a string of negative economic data, including weak economic expansion and muted inflation for the month of July. But some investors are betting that the U.S. central bank may act as early as September after some Fed officials made hawkish comments pertaining to the state of the economy.
Investors are betting that there is a 50% probability that the Fed will resume its rate tightening cycle by December and that there is an 18% chance for a September rate increase, according to Federal Funds futures, a commonly used instrument to gauge rate expectations.
Currencies react to any change in rate expectations as higher-yielding countries are more attractive for investors to park their funds in.
The U.S. dollar continued to trade lower, despite the U.S. Department of Housing and Urban Development reporting today that new U.S. single-family home sales unexpectedly rose in July and climbed to their highest level in nearly nine years. (Source: "New Residential Sales In July 2016," U.S. Census Bureau, August 23, 2016.)
A robust housing market may boost consumer spending, one of the main pillars of economic activity, offsetting any possible downturn in business investment.
In the bond market, the yield on the benchmark 10-year Treasury note was at 1.536% as of midday trading, a drop from 1.541% on Monday.