U.S. Consumer Spending Rises in June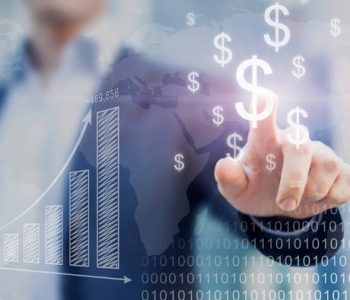 Monthly Gain Suggests Consumers Upbeat
New York, NY — Consumer spending in the U.S. increased for the third straight month in June, suggesting consumers will be one of the main drivers of economic growth this year.
Personal consumption, which measures how much Americans spent on everything from haircuts to cars, increased 0.4% in June from a month earlier, the Commerce Department said on Tuesday. Incomes rose more slowly, increasing 0.2% for the month. (Source: "Current Releases," Bureau of Economic Analysis, August 2, 2016.)
Economists surveyed by The Wall Street Journal had expected personal spending to rise 0.3% in June. Income was projected to increase at the same rate.
Consumer spending also rose 0.4% in May and was up one percent in April. Each of those gains outpaced income growth.
Household spending accounts for more than two-thirds of economic output in the U.S. and has been a mainstay of the expansion. Consumer expenditures were a bright spot for the economy during the second quarter, advancing at the fastest rate in more than a year. The gain offset weaker business and government spending. The overall economy grew at a lackluster 1.2% annual pace.
"Just based on the trajectory for the spending data through June, we think that there is some modest upside to third-quarter spending projections," said JPMorgan Chase & Co. economist Daniel Silver. Consumer spending will need to remain firm for the economy to grow faster than the near one percent rate average over the past three quarters. (Source: "U.S. Consumer Spending Increased Solidly in June," The Wall Street Journal, August 2, 2016.)
Americans may be saving less to fuel additional spending. The personal saving rate in June was 5.3%, the lowest since March 2015. The rate was 5.5% in May, and above six percent as recently as March.
Meanwhile, Tuesday's report showed still mild inflation pressures in the economy.
The personal-consumption expenditures price index, the Federal Reserve's preferred inflation measure, increased 0.1% in June from the prior month. The index was up 0.9% from a year earlier.
Inflation hasn't hit the Fed's two percent target for more than four years. Low inflation during that time has largely been a result of falling gasoline and oil prices. A firming of energy prices modestly pushed up the inflation reading earlier this year.
So-called core prices, which exclude the volatile categories of food and energy, also rose 0.1% from the prior month and were up 1.6% from a year earlier. The annual core reading has been consistent since March.