U.S. Consumer Confidence Weakens in July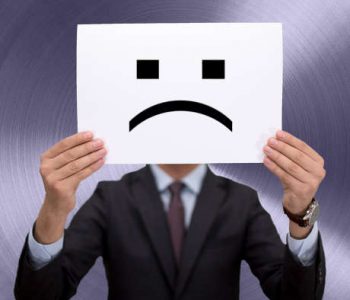 Slowing Economy, Brexit Weigh on Sentiment
New York, NY — Consumer sentiment weakened in July as Britons' decision to leave the European Union and the economy weighed on most Americans, according to a University of Michigan survey.
The University of Michigan said Friday that its final index of sentiment declined to 90 this month from 93.5 in June. The median projection in a Bloomberg survey of economists called for a reading of 90.2 after July's preliminary figure of 89.5. (Source: "U.S. Consumer Sentiment Fell in July on Prospects for Economy," Bloomberg, July 29, 2016.)
Consumers' views of the current economy dipped 1.6 points to 109, but the expectations gauge slid 5.6 points to 77.8.
A record share of households with incomes in the top third mentioned the U.K.'s decision to leave the European Union was weighing on outlooks. The gap between current views of the economy and expectations last month widened in July.
"While concerns about Brexit are likely to quickly recede, weaker prospects for the economy are likely to remain," Richard Curtin, the Michigan survey's director, said in a statement. (Source: Ibid.)
The Commerce Department said July 29 that the U.S. economy expanded in the second quarter at a 1.2% rate, less than projected, after a 0.8% advance in the first three months of the year that was weaker than previously estimated.
The survey showed that year-ahead prospects for the economy dropped to the lowest level in two years. Consumers' main concern was that slower growth would translate into rising unemployment.
The sentiment survey's current conditions index, which measures Americans' assessment of their personal finances, fell in July to 109 from 110.8 last month. The measure of expectations six months from now decreased to 77.8 from 82.4.
Americans anticipated an inflation rate of 2.7% in the next year, up from 2.6% in June. They expect prices to rise 2.6% over the next five to 10 years, the same as in the previous month.
Despite the setback in sentiment this month, consumers have shown they're more willing to spend than they were at the start of the year.
Personal consumption climbed at a 4.2% annualized rate in the three months ended in June following a 1.6% pace in the first quarter, the Commerce Department's GDP figures showed.
The spending surge likely reflects months of continued job growth as well as a nascent pickup in wages. What's more, low prices at the pump are helping keep more disposable income in consumers' pockets. The average price of a gallon of regular gasoline was $2.14 as of July 27, according to motoring group AAA.
The report on sentiment showed that 24% of respondents said their finances had worsened in the past year, the smallest share since 2007.