U.S. Budget Deficit Reaches $113 Billion in July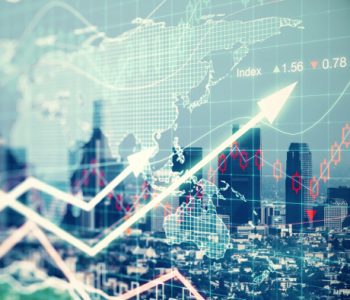 Budget Deficit Up 10% Fiscal Year-to-Date
New York, NY—On Wednesday, August 10, the U.S. Treasury Department released its Monthly Treasury Statement. It showed that in July, outlays by the U.S. government exceeded revenues by $112.8 billion. (Source: "Monthly Treasury Statement of Receipts and Outlays of the United States Government," U.S. Treasury Department, August 10, 2016.)
The $112.8-billion deficit turned out to be narrower than economists' common expectation of $119.0 billion. It was also smaller than the $149 billion monthly shortfall reported in July 2015. In June of this year, the U.S. government had a surplus of $6.3 billion.
In the first 10 months of the federal government's fiscal year, deficit totaled $514 billion, up from $466 billion in the same period a year ago.
In particular, revenue from corporation income taxes came in at $231.9 million so far into the fiscal year, down more than 12% from the comparable period in the last fiscal year. Individual income tax receipts also declined to $1.271 trillion, from $1.276 trillion in the first 10 months of fiscal 2015.
On the spending side, government outlays have increased partly due to increased spending on Social Security and Medicare.
In the first 10 months of fiscal 2016, total U.S. government budget outlays increased 1.7%, compared to the year-ago period. Total receipts, on the other hand, increased a measly 0.3%.
Earlier this month, the Congressional Budget Office increased its annual deficit estimate for fiscal 2016 to $590 billion, up from the $534 billion the agency projected in March. The new number represents an approximately $150 billion increase from last fiscal year's deficit. (Source: "Monthly Budget Review for July 2016," Congressional Budget Office, August 5, 2016.)
The Congressional Budget Office noted that so far this fiscal year, "both revenues and outlays were higher than they were last year, but outlays rose much more." Moreover, "If not for shifts in the timing of certain payments (which otherwise would have fallen on a weekend), the deficit for the 10-month period would be $92 billion larger than last year's amount."