U.S. Budget Deficit for This Fiscal to Exceed Forecast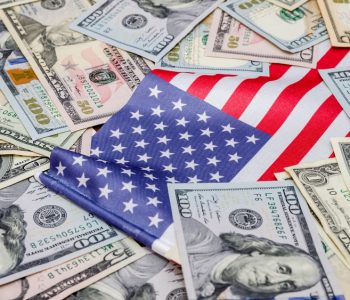 Slower Revenue, Increasing Spending Fueling Deficit
The U.S. budget deficit for the fiscal year 2016 is expected to surpass the earlier forecast and should settle at 3.2% of the gross domestic product, according to the Congressional Budget Office's (CBO's) latest estimates.
The 2016 deficit will reach $590 billion, or 3.2% of gross domestic product (GDP), a huge jump from the last year's deficit, the non-partisan group said in a report released today. In fiscal year 2016, the federal budget deficit will increase in relation to economic output for the first time since 2009. (Source: "An Update to the Budget and Economic Outlook: 2016 to 2026," Congressional Budget Office, August 23, 2016.)
A slower-than-expected increase in federal revenues and more-than-expected increase in the spending are contributing to the expansion in budget deficit, the CBO said.
As a share of GDP, total revenues are expected to fall from 18.2% to 17.8%, while spending is forecast to rise to 21.1% of GDP, up from 20.7% last year.
The U.S. government has been facing a large deficit, largely because of weaker corporate tax revenues as firms pay a larger chunk of revenues in wages amid falling productivity.
While presenting a dismal picture of the U.S. government finances, the CBO sees a silver lining as far as economic growth is concerned.
"After a tepid expansion in the first half of 2016, economic growth will pick up in the second half of the year," the report says. "That faster pace is expected to continue through 2017 before moderating in 2018." (Source: Ibid.)
The quickening pace of growth over the next two years will produce jobs and increase wage pressures, putting upward pressure on inflation and interest rates.
Giving its long-term forecast, the CBO said the world's largest economy would continue to face large deficits over the next 10 years. Further, debt held by the public would rise from its already high level if the current laws governing deficit weren't changed.
In the CBO's projections, annual federal spending will rise by $2.4 trillion, or about 60%, in the next 10 years. Relative to the size of the economy, spending is speculated to remain near 21% of GDP for the next few years, higher than their average of 20.2% over the past 50 years.
"That increase reflects significant growth in mandatory spending and interest payments, offset somewhat by a decline, in relation to the size of the economy, in discretionary spending," reads the report. (Source: Ibid.)