U.S. Bond Prices Gain On Interest Rate Speculation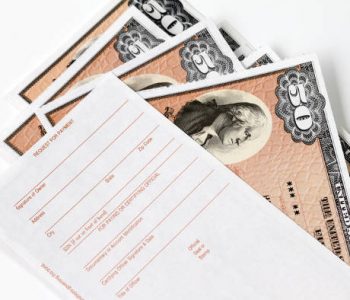 Treasury Sells 10-Year Bonds at Second-Lowest Yield on Record
New York, NY — U.S. government bond prices rose Wednesday as a sale of 10-year Treasury notes experienced a strong demand, courtesy of foreign investors.
The Treasury Department sold $23 billion 10-year notes at a 1.503% yield, which is currently the second-lowest on record, The Wall Street Journal reported. (Source: "U.S. Government Bonds Strengthen as 10-Year Bond Sale Draws Strong Demand," The Wall Street Journal, August 10, 2016).
The yield on existing 10-year notes declined to 1.504%, according to Tradeweb, compared with 1.545% Tuesday. Yields fall when bond prices rise.
After Friday's sell-off, done in response to a strong nonfarm employment report, Treasuries have rushed to retrace much of those losses, which shows a high demand for the government debt during a period of poor global growth.
Government bonds got a boost on Tuesday when the Bank of England fell approximately £50 million, or US$65 million, short of its intended target for purchasing long-term U.K. government bonds, or gilts.,This was only its second reverse auction since last week, when it announced a new round of quantitative easing. (Source: Ibid.)
According to the CME Group, Fed-funds futures, which are used to place bets on central bank policy, displayed that investors and traders, as of Wednesday, see just a 12% chance of a rate hike at the Fed's September meeting. The odds of a rate increase having occurred by December are currently around 39%, which is greater than the 32% odds prior to the jobs report but below the close to 50% chance that was given earlier this week.
These rate expectations were also behind the U.S dollar decline against most currencies Wednesday. The Wall Street Journal Dollar Index, which measures the dollar against 16 other currencies, recently declined 0.6% at 86.15 amid losses against the Japanese yen, the euro, and emerging-market currencies.
A gauge showing the goods and services produced each hour by American workers decreased in the second quarter, its third straight quarterly decline, data showed Tuesday.
The longest consecutive streak of falling productivity since 1979 has some investors questioning whether the economy can bear an interest-rate increase, despite strength in other areas, such as employment.
Expectations of continued easy monetary policy tend to weigh on the dollar, as low rates make the U.S. currency less attractive to investors seeking yield.
The dollar was recently down 0.7% at ¥101.18. The euro was up 0.5% at $1.1169. The dollar was down 0.5% against the Mexican peso, at 18.34.