U.S. Auto Sales Fail to Meet Analysts' Target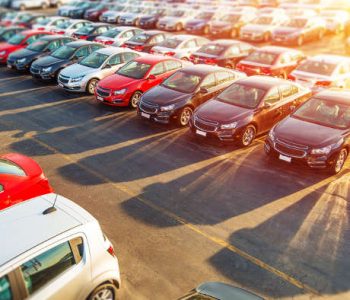 Shares of Automakers Slide after Data Released
New York, NY — Auto sales in the U.S. remained strong in July but the two biggest manufacturers in the market failed to meet analysts' expectations.
Ford Motor Company (NYSE:F) said its sales fell three percent amid declines in cars and SUVs. The Detroit auto maker sold 215,268 vehicles in the month, compared with 222,014 a year ago. Truck sales showed some strength, rising five percent from a year ago, with vans posting their best July sales since 1978 thanks to the new "Transit." "F-Series" sales, meanwhile, slipped one percent. (Source: "July Auto Sales Stoke Fears of Market Plateau," The Wall Street Journal, August 2, 2016.)
General Motors Company (NYSE:GM) said sales slipped 1.9% to 267,258 vehicles, as it cuts back on fleet sales to focus on retail sales. Retail sales, though, grew five percent, driven by across-the-board increases at "Chevrolet," "GMC," "Buick," and "Cadillac." GM said its brands collectively recorded their best July retail sales since 2007.
Fiat Chrysler Automobiles NV (NYSE:FCAU) sales rose 0.3% to 180,727 vehicles sold this month, as continued strength in its "Jeep" brand outweighed declines in its "Chrysler," "Dodge," "Alfa," and "Fiat" brands. Jeep sales rose five percent, and its "Ram" brand also posted an increase of five percent. Federal authorities are investigating whether Fiat Chrysler inflated sales reports, adding to pressure on the company and sharpening scrutiny of the way car companies report volumes.
Analysts' estimates of July sales, on an annualized basis, ranged from 17.5 million to 18.1 million vehicles. A wider poll of 21 economists by Reuters showed expectations, on average, of 17.36 million vehicles, on an annualized basis.
Shares of auto makers fell Tuesday, with Ford down 3.7%, GM down 3.8%, and Fiat Chrysler falling 3.8% on the New York Stock Exchange.
At an industry conference in Northern Michigan on Tuesday, GM's chief economist Mustafa Mohatarem said he is maintaining his view that 2016 will set another record, meaning sales will land north of 17.5 million for the year. Although overall retail demand is soft, he says fleet sales are still tracking below historic trends and could run higher if state or municipal budgets loosen up. (Source: Ibid.)
Investors and analysts have, for several months, been voicing concerns that the U.S. auto industry is starting to plateau. But GM's chief economist said at a conference on Tuesday that the U.S. light vehicle market will set another record in 2016 despite that widespread opinion.
IHS Markit managing director Michael Robinet said the firm is expecting "stronger" U.S. sales in 2017 amid low interest rates and healthy discounting. He doesn't see a falloff until 2018.