CMCSA Stock: These Two Trigger Events Could Be Huge for Comcast Stock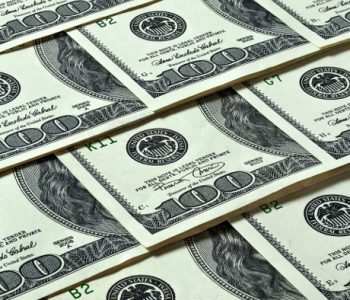 Comcast Stock Could Be In for a Wild Ride 
It has been an exciting week for the telecommunications industry. Rumors have been swirling that Comcast Corporation (NASDAQ:CMCSA) was potentially in the sights of Verizon Communications Inc. (NYSE:VZ), though musings regarding that merger have since spread to a Verizon–Charter Communications, Inc. (NASDAQ:CHTR) connection. And if that wasn't enough to give you your telecom company news fix, Comcast stock beat analyst expectations for the fourth quarter of 2016 in its most recent earning report, released Thursday. As a result, Comcast stock has jumped 1.5%.
While it by no means trounced expectations, the modest gains were still not unwelcome. The company registered $0.89 per share in earnings, versus the projected $0.87 per share. Revenue was also up at $21.03 billion, versus the expected $20.67 billion. Both earnings and revenue were up from a year earlier, 9.9% and nine percent respectively. The parent company, NBCUniversal, then announced a 15% increase in its dividend and reported a two-for-one stock split. (Source: "Comcast tops earnings estimates, declares 2-for-1 stock split," CNBC, January 26, 2017.)
With the earnings report breaking solidly in Comcast stock's favor, the mergers are now squarely in the focus of investors.
With AT&T Inc. (NYSE:T) looking to purchase Time Warner Inc (NYSE:TWX) and Comcast set to enter the wireless market later in the year, you have a very wild time for the sector. Not to mention that with President Donald Trump appointing anti-regulation stalwart Ajit Pai as the Federal Communications Commission's next chair, some of these previously far-fetched mega-mergers have now edged closer to reality.
"The regulatory underbrush at the FCC is thick," Pai said in a recent speech. "We need to fire up the weed whacker and remove those rules that are holding back investment, innovation, and job creation." (Source: "
This Week in Comcast: Could the Verizon merger actually happen?
" 
Philadelphia Business Journal, 
January 24, 2017.)
Comcast, for its part, warmed to this new line from the FCC.
"We commend [Pai's] tireless efforts to develop and support policies that benefit American consumers and spur greater investment and innovation in broadband technologies to connect all Americans and drive job creation," Comcast's David Cohen said in a statement Monday. "This is a terrific appointment for the American consumer and the companies the FCC regulates and we look forward to continuing to work with Chairman Pai in his new role." (Source: Ibid.)
But not everyone was so positive on the merger possibilities.
"We believe a combination of Verizon and Charter is feasible but difficult on the financials, but Comcast's overall size and NBC ownership make a deal with Verizon a nonstarter as the regulatory review process would likely be quite difficult," JPMorgan analyst Philip Cusick wrote Monday in a broad research report on telecom industry M&A scenarios. (Source: Ibid.)
Of all the myriad acquisitions being bandied about, JPMorgan assigned the highest probability to a Sprint Corp (NYSE:S) and T-Mobile US, Inc. (NASDAQ:TMUS) partnership at 35%.
And that wasn't all for Comcast stock. The company also added Netflix, Inc. (NASDAQ:NFLX) to its "X1" set-top box, which helped contribute to revenue growth of seven percent.