Two Reasons Not to Ignore Verizon Stock's 4.7% Dividend Yield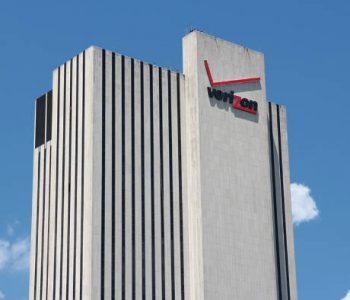 Income Investors Should Consider Verizon Stock
Sometimes, high dividend yields come from subdued stock prices. And that could be the case for Verizon Communications Inc. (NYSE:VZ) stock right now. Verizon stock returned a disappointing negative 2.3% in the past 12 months, while the U.S. stock market surged past its all-time high. The telecom giant also has a quite attractive dividend yield of 4.7%.
While not all high-dividend stocks are safe bets for income investors, Verizon stock could actually be a good opportunity. Here's why.
Rock-Solid Business
The number-one reason for income investors to own Verizon stock is the company's entrenched position in the wireless communications industry. For those not in the know, Verizon operates the largest 4G LTE network in the U.S., covering 98% of the country's population. Unsurprisingly, Verizon Wireless also happens to be the company's biggest segment. In 2016, the segment generated $89.2 billion of revenue, accounting for more than 70% of Verizon's total revenue. (Source: "4th Quarter 2016 Earnings Results," Verizon Communications Inc., January 24, 2017.)
The key to note here is that the wireless communications industry has high barriers to entry. The infrastructure needed to support wireless services requires extremely high capital expenditure investments. Moreover, a potential entrant also needs to apply to the U.S. Federal Communications Commission (FCC) to receive regulatory approval and licensing. On top of all this, the entrant also has to bid for the pricey wireless spectrum.
The result of such high barriers to entry is that, in the U.S., the industry is dominated by just four players: Verizon, AT&T Inc. (NYSE:T), Sprint Corp (NYSE:S), and T-Mobile US Inc (NASDAQ:TMUS). For years, these four companies had well over 90% share of the U.S. wireless market by the number of subscribers. According to Statista Inc., Verizon was biggest player in the third quarter of 2016, capturing nearly 35% of the market. (Source: "Market share of wireless subscriptions held by carriers in the U.S. from 1st quarter 2011 to 3rd quarter 2016," Statista Inc., last accessed February 9, 2017.)
Essentially, Verizon operates in an oligopoly. In economics, we learned that an oligopolistic industry leads to losses in allocative and productive efficiency compared to a perfectly competitive environment. But for companies operating in an oligopoly, it would translate to sizable economic profit year after year. And that's a good thing to know for Verizon stock investors.
Commitment to Return Value to Shareholders
There are plenty of companies running solid businesses, but not all of them make good income investments. This is because, for various reasons, many companies don't put dividends as a priority. Some companies choose to reinvest their earnings, while others return value to investors through stock buybacks. They can be great businesses but, for the sake of getting a steady stream of income from your portfolio, they might not be the best options.
Verizon spends quite a bit on investing for future growth as well. In 2016, it invested in its networks with $17.1 billion in capital expenditures. However, the company also has a commitment to return value to shareholders through dividends. In the fourth quarter of 2016 alone, Verizon stock paid a total of $9.3 billion in dividends to shareholders.
Looking back, you'd see that the company has been raising its quarterly dividend rate every year for 10 consecutive years. And that's in part because VZ stock only started trading in 2000 as a result of the merger between Bell Atlantic and GTE. Taking into account Verizon's history as Bell Atlantic before the merger, you'd see that the company has paid steady or increasing dividends for 33 years. (Source: "Dividend History," Verizon Communications Inc., last accessed February 9, 2017.)
The Bottom Line on VZ Stock
Our economy had plenty of ups and downs over the past three decades but, through thick and thin, Verizon stock never cut back its payout to income investors. Now he company still looks solid, and patient income investors of VZ stock could be further rewarded.