Why Twenty-First Century Fox Inc Might Be a Top Dividend Stock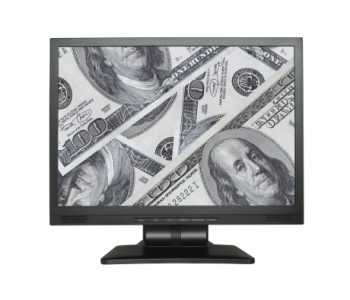 Twenty-First Century Fox Inc (NASDAQ:FOX) stockholders have been on one bumpy ride. After quickly gaining about 16% over the first five months of 2016, FOX stock went on to shed nearly 20% over the following five months, only to bounce back and rise 25% to where the stock sits today. See, dividend stocks can be exciting too.
Now, longtime readers know that I typically shun such volatility. But, given the importance of quality content in our ever-increasing digital world, Twenty-First Century Fox might be worth looking into. And with the company reporting its Q2 results on Monday, now seems like a good time to do it.
Let's dig into the results and figure out if FOX stock is still a wily income opportunity.
Smart Like a FOX
Fox's second-quarter results were largely mixed. The company posted earnings per share of $0.53, topping the average analyst estimate by $0.03. However, revenue increased just 4.1% year-over-year to $7.68 billion, slightly missing the consensus by $40.0 million.
On the bright side, Fox's top line still managed to grow, despite a drop in film content revenue, as continued strength at both its cable network and television segments did nicely to offset that drag. Furthermore, income from continuing operations grew by more than 27% year-over-year, fueled largely by record-breaking baseball playoff ratings.
Fox also said that its proposed takeover of British telecom Sky PLC (LON:SKY) (for the 61% of the firm it doesn't already own) is expected to close before the end of 2017.
So, all in all, it was a pretty good quarter. But, given the market's tame reaction on Tuesday—FOX stock was down about 1.4% in early trading—it's obvious that Wall Street wanted to see more.
"Our record-breaking post-season baseball run underscores the immense value of our sports programming, as well as the broader competitive advantage we have built through our other leadership positions in entertainment and news," said Chairman/CEO Rupert Murdoch and Executive Co-Chairman Lachlan Murdoch. (Source: "Earnings Release For the Quarter Ended December 31, 2016," Twenty-First Century Fox Inc, February 6, 2017.)
Cable Cash Cow
On the capital return front, news is also good for shareholders. During the second quarter, Fox repurchased 4.8 million shares of common stock for $132.0 million, bringing its common stock outstanding down by five percent over the year-ago period. And at quarter-end, Fox's remaining buyback authorization stood at a still-significant $3.1 billion.
Now, dividend investors would probably want a little more from Fox—the payout ratio is just 22%—but, given FOX stock's awesome price appreciation of late, it's tough to find fault with the way management is allocating cash.
The Bottom Line On FOX Stock
I wouldn't let FOX stock's recent run prevent me from getting interested in the company. Fox is now a truly global entertainment giant, producing some of the strongest cable content within news (Fox News) and sports (rights to the NFL, MLB, college football, etc.), as well as hit TV shows and movies like Modern Family and The Martian.
More importantly for shareholders, this well-established platform for content delivery gives Fox the healthy cash flow it needs to keep growing overseas while also creating value through dividends and repurchases.
At a price-to-cash flow of 13, in line with media counterparts like Walt Disney Co (NYSE:DIS) and CBS Corporation (NYSE:CBS), FOX stock seems like a reasonable investment.