Tupperware Brands Corp: TUP Stock's Strong Dividend History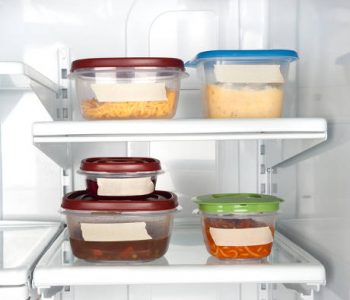 Tupperware Brands Corporation (NYSE:TUP) is one of the most recognized household product companies in the United States. While most people have probably owned a Tupperware product before, many have never considered owning Tupperware stock. But after looking at TUP stock's fundamentals, income investors may want to start considering shares in this company.
TUP Stock's Mixed Performance
At around $3.0 billion in market capitalization, Tupperware stock is far from being considered a major corporation, which actually may help explain its performance over the past few years. Beginning in 2014, large-scale monetary easing measures from the Federal Reserve were tapered off, leaving the economy to fend for itself. Both corporate profits and stock indices have mostly stagnated since then, with some exceptions. TUP stock hasn't necessarily been immune to these developments, but it has performed well, all things considered.
Shares of Tupperware stock are currently floating around $64.37 per share. This is more than 30% below TUP stock's December 2013 high of $95.72, right before the Fed tapered off its market support. Tupperware stock also suffered during the stock market panic in the summer of last year, falling about 25% and bottoming out between $46.00 and $50.00 per share. But shares of Tupperware stock are still following a strong upward trend this year, with current a year-to-date return of 15.71%.
TUP stock's profit is also performing well relative to the rest of the market. In its most recent quarterly report, the company posted net income of $52.4 million, or $1.03 earnings per share (EPS). This was about 15.4% lower than the net income the company posted last year, with EPS falling 16.2%. However, it was still better than analysts had expected. (Source: "Tupperware Brands Reports Second Quarter 2016 Results; Sales Comparison Up Sequentially," Tupperware Brands Corporation, July 20, 2016.)
At the same time, the market is not performing well across the board. In the first quarter of the year, the S&P 500 EPS growth rate was nearly negative seven percent, while analysts expect another decline this coming quarter. While TUP stock has followed this downward trend, the company's earnings are at least performing better than expected. (Source: "Earnings Season Begins: Will The S&P 500's Losing Streak End This Quarter?," Forbes, October 10, 2016.)
For several years now, Tupperware stock has paid a $0.68 quarterly dividend. This represents an annual dividend of $2.72 and, at Tupperware stock's current price of $64.37, a dividend yield of 4.2%. TUP stock's dividend yield is nearly double the industry average of 2.2%. While 4.2% isn't the highest yield around, the company has been consistent with its dividend increases. Moreover, Tupperware stock hasn't raised its dividend in a few years, meaning an increase may be on the horizon. (Source: "Tupperware Brands Corp," Morningstar, last accessed October 17, 2016.)
The Bottom Line on TUP Stock
The outlook on Tupperware stock is mixed, especially for an income investor. Quarterly earnings in the United States have been subdued all year and Tupperware has been impacted to some extent. But while the company's revenue and EPS took a hit, shares of Tupperware have still trended upward this year. For income investors, TUP stock's 4.2% yield is on the lower end of desirable. Income investors should watch Tupperware's performance in the coming quarter and look for dividend increases.