Ford Motor Company: Is Ford Stock a Bet on the Future?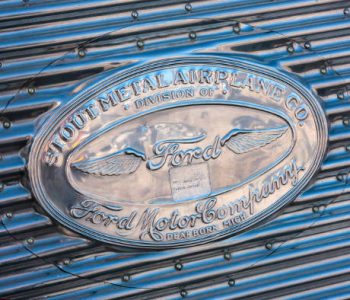 Here's Why F Stock Is Special
For income investors, Ford Motor Company (NYSE:F) stock needs no introduction. In an era where the 10-year U.S. Treasury note is yielding a measly 1.6%, Ford stock's 4.81% annual dividend yield looks quite attractive.
But what if the industry climate changes? It wasn't that long ago when two of Detroit's "Big Three" were faced with imminent bankruptcy and liquidation. The U.S. and Canadian governments had to provide an unprecedented $85.0-billion financial bailout to allow General Motors Company (NYSE:GM) and what's today's Fiat Chrysler Auto (NYSE:FCAU) to restructure and jettison legacy debt through chapter 11 bankruptcy.
Note that Ford did not request government help to go through that period. While Ford stock also got killed in that period, the company did not take a penny from taxpayers (Ford did get loans from the government, but not bankruptcy bailout money).
U.S. auto sales reached a new record of 17.47 million vehicles in 2015, surpassing the previous record of 17.41 million vehicles in 2000. But more recently, there were some worrying signs.
In August, U.S. auto sales fell 4.2% to a seasonally adjusted annual rate of 16.98 million. GM, Ford, and Toyota Motor Corporation (NYSE:TM) all reported declines bigger than five percent. (Source: "August U.S. auto sales fall; carmakers say industry has peaked," Reuters, September 1, 2016.)
However, note that after surviving the last downturn, Ford has become even nimbler. For instance, when demand for small cars declined last year, the company swiftly cut a shift of workers at its Michigan small car plant. (Source: "Ford to Lay Off 700 Workers at Plant Making Small Cars, Hybrids", Bloomberg, April 23, 2015.)
Ford's chief financial officer, Bob Shanks, said earlier this year that if U.S. auto sales drop by 30% and dealers' stock of cars drops 27%, the company could still be profitable. (Source: "Ford Says It Could Make Money If U.S. Auto Sales Fell 30%", Bloomberg, March 22, 2016.)
Shanks said that Ford "would adjust production to fit demand and do that very, very quickly." Under said scenario, the company could cut its costs by $3.0 billion in the first year, including $1.0 billion in manufacturing operations.
A downturn in auto sales is just one of the concerns facing automakers these days. Another major concern—perhaps the most important one in the long run—is what would happen to automakers like Ford when self-driving cars become a reality
Well, on that front, there is good news for Ford stock investors. Last month, the company announced its intention to deliver high-volume, fully autonomous vehicles for ride sharing in 2021. Note that Ford is the first one to announce a target date for such an endeavor. (Source: "Ford Targets Fully Autonomous Vehicle For Ride Sharing In 2021; Invests In New Tech Companies, Doubles Silicon Valley Team," Ford Motor Company, August 16, 2016.)
"The next decade will be defined by automation of the automobile, and we see autonomous vehicles as having as significant an impact on society as Ford's moving assembly line did 100 years ago," said Ford President and Chief Executive Officer Mark Fields. "We're dedicated to putting on the road an autonomous vehicle that can improve safety and solve social and environmental challenges for millions of people—not just those who can afford luxury vehicles." (Source: Ibid.)
While not getting as much attention as companies like Tesla Motors Inc (NASDAQ:TSLA) and Apple Inc. (NASDAQ:AAPL) in driverless car development, Ford has been making solid progress. It was the first automaker to publicly demonstrate autonomous vehicle operation in the snow, and also the first automaker to test its autonomous research vehicles at night.
Income investors don't usually bet on emerging industries. However, driverless cars have their importance to F stock. You see, in the upcoming decade(s), autonomous vehicles just might become a reality. And when that happens, Ford's leading position in this future industry will ensure that the company can still survive and generate returns for dividend investors.
The Bottom Line on Ford Stock
Paying a quarterly dividend of $0.15 per share, F stock has an annual dividend yield of 4.81%. What's more is that at a price of $12.50 per share, the company is trading at just 5.6 times its earnings, which leaves a margin for error if the industry experiences some headwinds.
With more streamlined operations and developments in autonomous vehicles, Ford stock has what it takes to carve a stake in the future.