Procter & Gamble Co (PG Stock): Boring Business, But Exciting Returns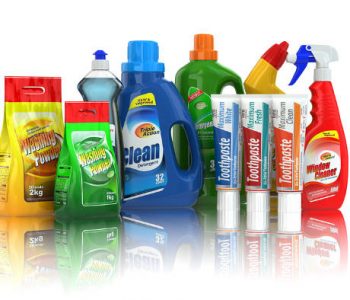 istockphoto
PG Stock: 60 Consecutive Years of Dividend Hikes
Procter & Gamble Co (NYSE:PG) stock doesn't sound as exciting as the trending names in the Internet sector, but as a diversified consumer staples company, P&G stock could be a safe haven for income investors.
In today's stock market, there is a strong temptation to invest in high-momentum tech stocks. Some of them generated triple-digit returns in a matter of months. The thing is, though, that when "Mr. Market's" mood changes, the usual response is a selloff in the stocks that went up a lot. Is that really the place for investors who want to build a portfolio that can provide income for decades to come? That's why despite being on the boring side, PG stock is worth taking a serious look for income investors.
Procter & Gamble stock started paying dividends more than a century ago, and has been increasing them for 60 consecutive years. The company's impressive track record in dividend hikes is a reflection of the non-cyclical nature of its business. In the past 60 years, there were several economic downturns, during which many once-hot companies went out of business. Procter & Gamble, on the other hand, not only survived those hard times, but also kept increasing its payout to income investors.
Just look at the company's product lineup and you'll see why PG stock is special. With brands including "Bounty," "Crest," "Downy," "Gillette," "Head & Shoulders," "Olay," "Oral-B," "Pampers," "Tide," and many more, Procter & Gamble has a well-diversified portfolio filled with products of relatively inelastic brands. People might not be buying new cars when times are hard, but they'll still be buying toothpaste and laundry detergent. It's always wise to have some recession-proof stocks in your income portfolio.
PG Stock: Impressive Capital Gains in the Past year
PG stock investors had a good run in the past year. Other than paying handsome dividends, Procter & Gamble also gained 26.9% in its share price. Not bad for a consumer goods company with a over-$200.0-billion market cap.
One of the catalysts for PG stock right now is its efforts in streamlining operations. In 2014, the company announced that it would sell up to 100 brands whose sales were declining, instead focusing on the 70 to 80 brands that accounted for 90% of sales and more than 95% of profit. (Source: "P&G to sell up to 100 brands to revive sales, cut costs," Reuters, August 4, 2014.)
According to Procter & Gamble's chief executive officer, A.G. Lafley, "Less will be much more." Twenty-three of the company's core brands have sales between $1.0 billion and $10.0 billion. (Source: Ibid.)
The process is moving along. Last year, the company announced an agreement to merge 43 of its beauty brands with Coty Inc (NYSE:Coty) in a Reverse Morris Trust transaction. On Thursday, Procter & Gamble said that the exchange offer for the separation of its beauty brands has started. (Source: "Procter & Gamble Commences P&G Specialty Beauty Brands Exchange Offer," Procter & Gamble Co, September 1, 2016.)
Procter & Gamble Stock: Solid Financials
With operations in more than 180 countries, the company's recent financial results were impacted by currency headwinds. For PG's April-to-June quarter, net sales declined three percent year-over-year to $16.1 billion. The decrease was driven by a negative-three-percent impact from foreign exchange and a negative-two-percent impact from Venezuela deconsolidation and minor brand divestitures. Excluding those, P&G's organic sales increased two percent year-over-year. (Source: "P&G Announces Fourth Quarter and Fiscal Year 2016 Results," Procter & Gamble Co, August 2, 2016.)
The company also generated a solid cash flow. P&G uses a measure called "adjusted free cash flow productivity," which is the ratio of free cash flow to net earnings, excluding one-time items. For the quarter, P&G delivered 145% free cash flow productivity.
The Bottom Line on PG Stock
Trading at $88.27 per share on Friday, Procter & Gamble stock has an annual dividend yield of 3.03%. With a diversified portfolio, solid financials, and streamlined operations, PG stock is a top pick for dividend investors.