Tyson Foods, Inc.: The Most Overlooked Reliable Dividend Stock?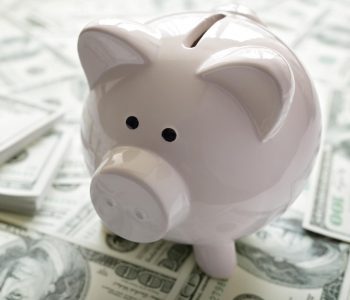 Don't Ignore This Beaten-Down Stock
If you've been following the markets, you'd know that, these days, investors are willing to pay a premium for companies that can maintain and grow their dividends.
The reason is simple: the COVID-19 pandemic has led to an extremely challenging operating environment for a lot of companies. As a result, we've seen a slew of dividend cuts from virtually every industry.
And keep in mind that we live in a time where earnings can be adjusted, but dividends still have to be paid in cold, hard cash. Therefore, when investors see companies that are still paying—or better yet, raising—their dividends in this difficult time, they simply jump on the opportunity.
One consequence of such investor enthusiasm is that solid dividend stocks have generally gotten more expensive. And that's why if you're not a fan of chasing stocks after they've soared, Tyson Foods, Inc. (NYSE:TSN) is a name worth checking out.
As the name suggests, Tyson Foods operates in the food industry. More specifically, it is one of the largest meat processors and marketers in the world. The company offers a portfolio of well-known protein brands such as "Tyson," "Jimmy Dean," "Hillshire Farm," "Ball Park," "Wright," and "State Fair." It's responsible for producing approximately 20% of the beef, pork, and chicken in the U.S. (Source: "Investor Fact Book," Tyson Foods, Inc., last accessed September 2, 2020.)
You may have noticed that, in recent months, investors have warmed up to companies with leading positions in recession-proof industries, such as Clorox Co (NYSE:CLX) and Walmart Inc (NYSE:WMT).
And. as it turns out, Tyson Foods, Inc. has many market-leading brands, too. In the company's last fiscal year, Tyson was the best-selling brand of frozen, prepared chicken in the U.S., Jimmy Dean was the number one brand in breakfast sausage, Hillshire Farm led in smoked sausage and branded lunchmeat, and State Fair was the go-to choice when people craved corn dogs.
Given that leading players in recession-proof industries, like Clorox and Walmart, are enjoying tremendous rallies in their share prices, you might think Tyson Foods stock would also be highly sought after.
But that's not really the case. In fact, at the time of this writing, TSN stock is actually down 29.5% year to date.
One reason was that even though the food industry is known to be resilient—and certainly essential—Tyson Foods' business was still impacted by the pandemic. In the third quarter of the company's fiscal year 2020, which ended June 27, it generated $10.0 billion in revenue, which represented a decline of 10.6% year-over-year. (Source: "Tyson Foods Reports Third Quarter Results," Tyson Foods, Inc., August 3, 2020.)
Adjusted earnings came in at $1.40 per share for the quarter, down 4.8% from the $1.47 per share earned in the year-ago period.
These numbers don't look that impressive. However, from a dividend investor's perspective, Tyson Foods stock could represent an opportunity.
Consider Tyson Foods, Inc. for Dividends
You see, Tyson Foods has paid a higher dividend every year since 2012.
In just the last three years, its quarterly dividend rate went from $0.2250 per share to $0.42 per share, marking an increase of 86.7%. (Source: "Dividend History," Tyson Foods, Inc., last accessed September 2, 2020.)
Trading at $63.39 per share, TSN stock offers an annual dividend yield of 2.7%.
Also, even though the company's recent financials weren't that impressive, it has no problem meeting its dividend obligation. Considering that Tyson Foods earned an adjusted profit of $1.40 per share while declaring $0.42 per share in dividends in its third fiscal quarter, it had a payout ratio of just 30%.
Don't forget, even though the pandemic has led to a slowdown in Tyson Foods' business, the company is not going away. Whether the economy is booming or in a slump, people need protein. And while meat alternatives seem to be gaining popularity, I don't think consumers will stop eating beef, chicken, and pork anytime soon.
Besides, Tyson Foods has its own alternative protein products, too. The company recently introduced two new plant-based protein offerings under its "Raised and Rooted" brand.
Bottom line: Tyson Foods stock may not be a hot commodity at the moment, but its reliable dividends are still worth considering for income investors.