TPVG Stock: The Best Tech Stock for Dividend Investors? (It Pays 11.2%)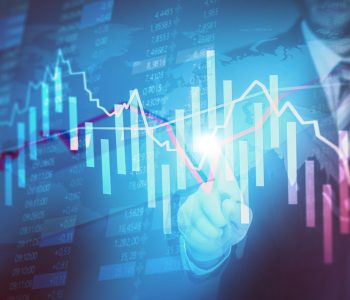 iStock.com/Marcus Millo
Collect Oversized Dividends From Tech?
If you've been following the markets, you'd have noticed the massive sell-off in U.S. equities a few months ago.
During that downturn, technology stocks were hit particularly hard.
In just the month of October, the Nasdaq Composite index, which was heavily weighted toward tech stocks, plunged 9.2%. The media called it the "tech wreck." (Source: "Stocks Sink as Apple, Facebook Pace the Tech Wreck: Markets Wrap," Bloomberg, November 18, 2018.)
And while things have improved in 2019, quite a few big names in the tech sector are still in the doldrums.
To give you an idea, Alphabet Inc (NASDAQ:GOOG), the parent company of Google, has lost 8.8% of its market value since the end of September 2018, and Amazon.com, Inc. (NASDAQ:AMZN) is down a staggering 19.6% during this period.
The blunt reality is, the tech sector is filled with not just growth opportunities, but also uncertainty. If you put your money in tech stocks, chances are you'll encounter some big swings in share prices.
And that could be a problem for risk-averse income investors. I wonder if there's a way to turn the tech sector's massive growth potential into a steady stream of dividends.
As it turns out, there is.
A Big Opportunity for Income Investors
You see, other than the mega-cap names like Google and Amazon, there are also smaller tech firms with serious growth potential. These companies need capital to grow their business, but because they are not as established or well-known as the bigger firms, banks often ignore them.
As a result, these smaller tech companies have to pay higher costs to obtain financing. In other words, if you lend to them, you can earn oversized interests.
Of course, lending to startups can be risky, so I would probably skip those.
The neat thing is, after a startup goes through its seed stage, early stage, and later stage, it enters a phase called the venture-growth stage. By that point, the company will be backed by venture capital and could be considering a merger, an acquisition, or going public.
If you lend to these venture-growth-stage businesses, you could still earn an outsized interest income, but the risk is much smaller compared to investing in a startup.
The big question now is, how can you find these companies and lend to them?
Well, because these companies are still private, you won't find them listed on stock exchanges. Furthermore, if you are not a wealthy venture capitalist, you probably don't have the funds that these companies are looking to borrow.
But don't give up, because there is a company that's doing exactly what you want to do: lending to venture-growth-stage businesses in the tech sector.
Better yet, that company is publicly traded, so retail investors can get a piece of the action simply by owning its shares.
The best part is, the company I'm talking about is required by law to share most of its profits with investors. As a result, shareholders can collect juicy dividends.
Now I'm going to tell you everything you want to know about that company, TriplePoint Venture Growth BDC Corp (NYSE:TPVG).
TriplePoint Venture Growth BDC Corp
TriplePoint Venture Growth BDC Corp is a business development company (BDC) headquartered in Menlo Park, California. It focuses on lending to businesses in technology, life sciences, and other high-growth industries that are backed by a select group of venture capitalists.
By providing senior secured "growth capital" loans to venture-growth-stage companies, TPVG is targeting a return of 10% to 18% from interest payments and fees. (Source: "Investor Presentation," TriplePoint Venture Growth BDC Corp, last accessed February 7, 2019.)
And like I said, this company must return most of its profits to shareholders through dividends; that's part of the requirement for being a BDC. In exchange, BDCs can avoid paying income taxes at the corporate level.
Thanks to this pass-through structure, TPVG stock dishes out generous dividends.
The company currently pays quarterly dividends of $0.36 per share, which comes out to a staggering annual yield of 11.2%.
And when business is good, TPVG stock rewards shareholders with special dividends on top of its regular quarterly payments. In December 2018, the company paid a special dividend of $0.10 per share.
TPVG Stock: Is the Payout Safe?
For those wondering whether this 11.2% yield is too good to be true, a look at the financials should be reassuring.
In the first nine months of 2018, TriplePoint Venture Growth BDC Corp generated record net investment income of $24.8 million, or $1.30 per share. Its distributions, on the other hand, totaled $21.7 million, or $1.08 per share during this period. (Source: "TriplePoint Venture Growth BDC Corp. Announces Record Investment Income of $17.7 Million and Net Increase in Net Assets of $0.50 Per Share for the Third Quarter of 2018," TriplePoint Venture Growth BDC Corp, October 31, 2018.)
In other words, the company had no problem covering those oversized dividends.
Ultimately, TriplePoint Venture Growth BDC Crop is not a tech stock in the strictest sense. But if an income investor is looking to get some exposure to the fast-growing technology industry, TPVG stock provides one of the most yield-friendly ways to do so.