Trinity Capital Inc: Newly Listed Venture Capital Stock Pays 7.6% Dividend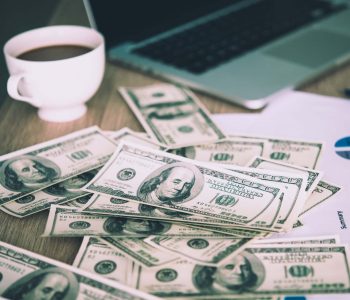 TRIN Stock's Quarterly Dividend Rises
Trinity Capital Inc (NASDAQ:TRIN) is a fresh-faced venture capital firm that only went public in January. This might explain why you haven't been inundated with articles about how great Trinity Capital stock is. That will likely change, though.
Trinity Capital is a business development company (BDC) that provides capital to fast-growing, typically private, companies in multiple stages and sectors. It specializes in providing debt, including loans and equipment financing, to growth-stage companies. Growth-stage companies are generally defined as having active equity sponsors, annual revenues up to $100.0 million, and being past technology risk. (Source: "Fourth Quarter and Full Year 2020 Investor Presentation," Trinity Capital Inc, March 4, 2021.)
The Chandler, AZ-based BDC backs up its investments by filling executive management positions and introducing its clients to strategic partners. It has also been known to help reduce debt service payments. Just because Trinity Capital is a newly listed equity doesn't mean it's a new company. It has a 12-year track record of serving a multi-billion-dollar under-served, specialized niche market.
Trinity Capital Inc currently has $560.0 million of assets under management and has, since its inception, invested in 173 companies and exited 107. Its portfolio currently comprises 57 companies with debt positions, 59 companies with warrant positions, and nine companies with equity positions.
Trinity Capital's portfolio consists of companies operating in the software; Internet of Things; energy and efficiency; consumer and retail; health care; clean technology; semiconductor and hardware; chemicals and fuels; and commercial services industries. (Source: "Portfolio," Trinity Capital Inc, last accessed April 22, 2021.)
In early March, Trinity Capital announced its financial results for the fourth quarter and fiscal year ended December 31, 2020. This was the company's first quarterly report as a public company, which means it covered the last quarter of the company as a private firm. (Source: "Trinity Capital Inc. Reports Fourth Quarter and Full Year 2020 Financial Results," Trinity Capital Inc, March 4, 2021.)
The BDC reported total fourth-quarter investment income of $15.3 million, compared to total expenses of $10.0 million. That resulted in net investment income of $5.3 million, or $0.29 per share.
During the fourth quarter, Trinity Capital realized net losses on investments of $5.0 million, primarily related to one company in its portfolio. Trinity recorded net unrealized appreciation of $9.0 million during the fourth quarter, which included a $4.1-million turnaround impact on realized losses during the quarter.
During the fourth quarter, the company generated a net increase in net assets resulting from operations of $9.7 million, or $0.53 per share. Also in the quarter, the company's net asset value (NAV) per share increased by $0.02 per share to $13.03, from $13.01 in the third quarter of 2020.
At the end of the fourth quarter, Trinity Capital's investment portfolio had an aggregate fair value of $493.7 million and comprised approximately $320.7 million in secured loans, $122.5 million in equipment financings, and $50.5 million in equity and equity-related investments. That was across 80 portfolio companies.
Steven Brown, chairman and CEO, commented, "The venture capital industry had a record year raising an estimated $74 billion and investing an estimated $156 billion, and we believe the industry will carry this momentum into 2021." (Source: Ibid.)
During the fourth quarter, Trinity declared a second dividend distribution of $0.27 per share. The firm's fourth-quarter net investment income was $0.29 per share, so it has more than enough money to support that dividend payout.
In late March, Trinity Capital raised its first-quarter 2021 dividend payout to $0.28 per share. This works out to an annual dividend payout of $1.12 per share, or a yield of 7.6%. For comparison's sake, the average dividend yield for S&P 500 financial services companies is just 2.5%. (Source: "Trinity Capital Inc. Declares Cash Dividend of $0.28 Per Share for the First Quarter Of 2021," Trinity Capital Inc, March 24, 2021.)
Going forward, Trinity Capital has said that its objective is to pay out four quarterly distributions in an amount that's approximately 90% to 100% of its taxable quarterly income or potential annual income. This will allow it to qualify for tax benefits as a regulated investment company.
On top of that, Trinity Capital noted that, during any particular year, it may pay supplemental distributions, representing approximately all of its annual taxable income in the year it was earned. The company can also spill over excess taxable income into the next year for future distribution payments.
The Lowdown on Trinity Capital Inc
Trinity Capital Inc is a financially robust venture capital firm with a diverse portfolio of investments. Despite economic uncertainty in 2020, the company grew its portfolio. It has a strong pipeline of identified opportunities and unfunded commitments, as well as a healthy balance sheet.
Moreover, Trinity Capital raised net proceeds of approximately $105.0 million in its initial public offering, which bolsters the company's liquidity position and will help it continue its planned growth.