Trinity Capital Inc: Bullish 8%-Yielding Venture Capital Play Hikes Dividend 13.8%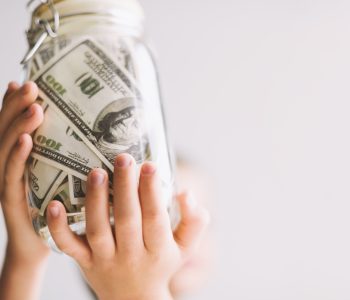 Trinity Capital Stock Should Be on the Radar of Investors
Operating a flourishing business is tough. Finding a reliable cash stream to fund a growth-stage company can be even more daunting. Enter Trinity Capital Inc (NASDAQ:TRIN), a business development company (BDC) that provides term loans and equipment financing to growth-stage companies.
Trinity Capital defines growth-stage companies as typically having active equity sponsors, earning annual revenues of up to $100.0 million, and being past the technology-risk stage. (Source: "Third Quarter Investor Presentation," Trinity Capital Inc, last accessed December 14, 2021.)
Trinity Capital stock only went public in January 2021, but the company has been around for 13 years. The BDC has a successful track record of serving a multi-billion-dollar, under-served niche market. Over the years, the company has poured billions of dollars into 198 investments and has exited 126 investments.
Trinity Capital Inc's current portfolio consists of 64 companies with debt positions, 63 with warrant positions, and 16 with equity positions. At the end of the third quarter, the aggregate debt and equity investment commitments totaled $258.2 million.
The company lends capital to companies in industries including software, Internet of Things, energy, retail, health care, clean technology, semiconductors, chemicals, and commercial services. (Source: "Portfolio," Trinity Capital Inc, last accessed December 14, 2021.)
Trinity Capital Inc Announces Robust Q3 Results
Trinity Capital's astute investing policies are behind its consistently strong financial results. In the third quarter of 2021, the BDC's investment income soared by 61% year-over-year to $21.8 million. (Source: "Trinity Capital Inc. Reports Third Quarter 2021 Financial Results," Trinity Capital Inc, November 4, 2021.)
In the quarter, Trinity Capital's net investment income went up by 98% year-over-year to $11.1 million, or $0.42 per share. Its net asset value per share increased quarter-over-quarter from $14.33 to $14.70.
The company's gross investments funded during the third quarter totaled $151.2 million, comprising $77.0 million across nine new portfolio companies and $74.2 million across 16 existing portfolio companies.
Trinity Capital Inc ended the third quarter with $206.8 million in available liquidity, including $25.3 million in cash and cash equivalents. Subsequent to the end of the third quarter, the BDC entered a new $300.0-million credit facility led by KeyBank.
Steven Brown, Trinity Capital's chairman and CEO, commented, "We are continuing to execute against our plan, and [are] driving excellent portfolio growth while enhancing our overall financial profile." (Source: Ibid.)
TRIN Stock's Payout Rises by 13.8%
In September, Trinity Capital announced a third-quarter dividend of $0.33 per share. The payout ratio is just 36.5%. (Source: "Trinity Capital Inc. Declares Cash Dividend of $0.33 Per Share for the Third Quarter of 2021," Trinity Capital Inc, September 14, 2021.)
The third-quarter dividend represents a 13.8% increase over the $0.29 per share declared in the second quarter of 2021 and a 17.8% increase over the $0.28 per share declared in the first quarter.
In addition to its growing dividends, TRIN stock has been performing well in terms of price. As of this writing, Trinity Capital stock is up by 16.4% over the last six months and up by 23.8% since its January initial public offering (IPO).
Chart courtesy of StockCharts.com
There's plenty of room for TRIN stock to run, too. Of the analysts providing a 12-month share-price forecast for Trinity Capital stock, their average price target is $19.10, with a high estimate of $21.00. This points to upside of 14.4% and 28.6%, respectively.
The Lowdown on Trinity Capital Inc
Trinity Capital Inc is a BDC with a rock-solid balance sheet and a diverse, growing portfolio of investments.
The company has been growing its net investment income at a good pace, delivering its sixth consecutive quarter of net portfolio growth. Trinity Capital's robust third-quarter net investment income of $0.42 allowed it to, once again, increase its dividend. And with an ultra-low payout ratio, the BDC has plenty of room to raise TRIN stock's quarterly dividend in the fourth quarter.