This Could Be a Trigger Event for Samsung Stock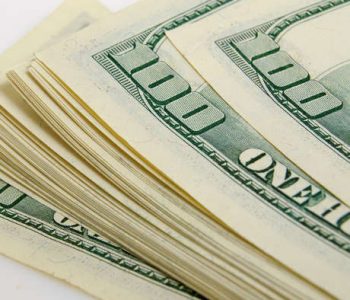 This Could Be a Big Deal for Samsung Stock
Samsung Electronics Co. Ltd (OTCMKT:SSSNLF) promised to hike its dividend and review its corporate structure, beginning a process that could be a major catalyst for Samsung stock.
In a statement released on Tuesday, the South Korean company said that it will boost its dividend by 30% to about ₩4.0 trillion (US$3.6 billion) for the full year of 2016. Samsung also announced the expansion of its share repurchase program, which will begin next year. (Source: "Samsung Electronics Announces Comprehensive Roadmap to Enhance Long-Term Shareholder Value Creation," Samsung Electronics Co. Ltd, November 29, 2016.)
Samsung executives are now aiming to return half of the company's free cash flows to shareholders, up from a previous target of 30% to 50%. The new dividend will be delivered quarterly starting next year. This is in contrast to the company's current biannual payment schedule.
"We are committed to enhancing sustainable long-term value for our shareholders and to remaining good stewards of capital," wrote Dr. Oh-Hyun Kwon, vice chairman and chief executive officer of Samsung Electronics. "Today's announcement extends the actions we initiated last year and represents the next phase in the evolution of our shareholder policy and governance."
Samsung also promised to review its corporate governance practices. Executives will invite one new independent member to the company's nine-person board of directors. The board aims to further strengthen corporate governance procedures by creating a new governance committee, comprised solely of independent board members.
Samsung's proposal package follows years of pressure from shareholder activists, who have called on the company to increase distributions, restructure its business, and appoint more diverse board members.
Increasing the dividend will stop Samsung's cash holdings from growing beyond the current level. Over the past few years, Samsung's return on equity as been in decline, largely due to the company's bulging coffers. Reducing the level of excess cash on the balance sheet, analysts believe, will boost returns for Samsung stock.
Shaking up the board of directors is another step in the right direction. Samsung's archaic shareholding structure allows the founding Lee family to maintain control of the company, a major reason for the depressed valuation of Samsung stock. Adding more independent voices to the board could help ensure that more decisions are made in the interest of minority shareholders.
But, while Tuesday's announcement is good news for Samsung stock, the proposal still falls short of some shareholder demands. U.S. hedge fund Elliott Management Corporation has pushed executives to list on the U.S. stock market, add three independent board members, and split up the firm into a holding company and an operating business. The activist hedge fund also wants Samsung to issue a one-time special dividend of $27.0 billion.
Such changes might not be out of the question. At the end of its press release, Samsung hinted that it was considering a corporate restructuring. Executives are also considering the possibility of an additional listing on an international exchange.
"As determining the optimal structure is a highly complex undertaking involving important strategic, operational, legal, regulatory and financial considerations, the Company has retained external advisors to conduct a thorough review of the optimal corporate structure," wrote Samsung. "The review does not indicate the management or the Board's intention one way or another."
The review process is expected to require at least six months. If the company follows through on these initiatives, it could be a major catalyst for Samsung stock.