Traders Betting Telefonica S.A. Won't Cut Dividend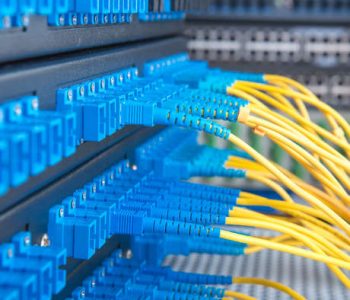 Company Struggles to Preserve Cash
New York, NY — Investors are anxiously waiting to see whether Telefonica S.A. (ADR) (NYSE:TEF) will cut its dividend payout as the heavily indebted Spanish phone operator struggles to preserve cash after its plan to sell assets faltered.
The company's share performance over the past four weeks suggests that the news on its dividend policy may not be that bad. Telefonica shares have surged about 14% from June 23 lows, hitting $9.65 today on the New York Stock Exchange.
Investors are probably betting that chairman Jose Maria Alvarez-Pallete will not aggressively cut dividend payments even if he has to slash the company's 50.2 billion euro ($55.25 billion) debt and keep its investment-grade credit rating.
Doubts over Telefonica's ability to continue with its dividend payouts rose following an announcement in June that Telefonica was shelving the sale of its British unit, "O2," until market conditions "are right." Telefonica had planned to use proceeds from the sale to cut its debt, but that plan was blocked by EU regulators in May.
"Telefonica continues to explore different strategic alternatives for O2 UK, to be implemented when market conditions are deemed appropriate,'' the company said in a statement. (Source: "Significant Event," Telefonica S.A., June 29, 2016)
This month could be pivotal. Telefonica scrapped its dividend once before in recent years, in July 2012, when the Madrid-based company faced a financial crisis in Spain. The options for the 3.7 billion-euro payout this time include measures that are less drastic, like reducing the payout for this year or the next, or paying shareholders in scrip, a substitute for cash like stock, for example. (Source: "Telefonica's Futures Suggest Dividend in Danger of Being Cut," Bloomberg, July 4, 2016).
On May 12, the day after the O2 sale was blocked, Pallete said Telefonica was still committed to paying the full $0.75 dividend a share, though part of it could be paid in scrip. The decision got more complicated when the Brexit vote roiled financial markets, thwarting backup plans for a new sale or an initial public offering of O2. The plan to offer shares of Telefonica's infrastructure unit "Telxius" is delayed, Bloomberg reported.
Since then, the company was able to sell part of its stake in China Unicom Limited (ADR), fetching 322 million euros ($354 million). This turnaround in Telefonica's share is reflecting optimism that the company can still generate cash even in these challenging market conditions.