Toronto-Dominion Bank: High-Yield Bank Stock Deserves Income Investors' Attention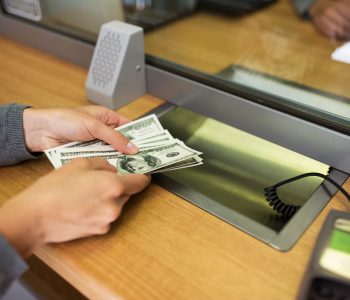 Is TD Stock a Top Pick for Income Investors?
Investors who follow the banking sector would know that bank stocks have been raising their dividends lately. At the end of June, JPMorgan Chase & Co. (NYSE:JPM), Goldman Sachs Group Inc (NYSE:GS), Wells Fargo & Co (NYSE:WFC), Bank of America Corp (NYSE:BAC), and Morgan Stanley (NYSE:MS) all announced plans to increase their payouts to shareholders.
But this article isn't about those big U.S. bank stocks. While they've been solid performers, I'd like to shift focus north of the border to Toronto-Dominion Bank (NYSE:TD).
Just to make things clear, I'm not saying this Canadian bank is better than its U.S. counterparts. My goal is to illustrate why this foreign bank stock also deserves the attention of American income investors.
First, let's look at its yield. Toronto-Dominion Bank stock has a quarterly dividend rate of CA$0.79 per share, which at its current share price translates to an annual dividend yield of 3.9%.
That's a pretty decent number, even compared to the large U.S. banks that recently raised their payouts. Based on each company's increased dividend rate, JPM stock, GS stock, WFC stock, BAC stock, and MS stock now offer forward yields of 2.7%, 2.2%, 1.8%, 2.2%, and 3.0%, respectively.
In other words, TD stock is a high-yield stock by banking-industry standards.
That said, U.S. investors should keep in mind that while Toronto-Dominion Bank stock is listed on both the Toronto Stock Exchange and the New York Stock Exchange, its dividends are paid in Canadian dollars. Therefore, exchange-rate fluctuations could impact the dividend stream from an American investor's perspective.
The second reason TD stock stands out is the reliability of its payout. Although the U.S. has some solid financial institutions, during the Great Recession of 2007–2009, many American banks reduced their dividends—including the five large banks mentioned above.
Toronto-Dominion, on the other hand, didn't cut back its payout. The company was able to maintain its dividend even at the height of the financial crisis. (Source: "Dividends," Toronto-Dominion Bank, last accessed July 21, 2021.)
There were several reasons behind Toronto-Dominion's resilience. For one, Canada had tighter mortgage regulations than the U.S. did. And when a borrower defaults, Canadian banks can go after their assets other than the house alone. Moreover, the banking system in Canada was created as a system of large financial institutions in the 19th century. Toronto-Dominion's size and diversification helps it buffer the impact of certain industries' contractionary periods.
Today, Toronto-Dominion is the fifth-largest bank in North America by total assets. It has about 90,000 employees serving 26 million customers around the world. The company offers a full range of financial products and services through three key business lines: Canadian Retail, U.S. Retail, and Wholesale Banking. (Source: "Investor Presentation," Toronto-Dominion Bank, last accessed July 21, 2021.)
Notably, Toronto-Dominion has a strong retail focus. In the company's fiscal year 2020, its Canadian Retail and U.S. Retail segments accounted for more than 75% of its total reported earnings.
Retail banking may not seem as exciting as wholesale banking, as the latter can be profitable with a small number of large accounts, but it tends to be more resilient during recessions.
That's because retail banking relies on a much larger and more diverse customer base. Plus, the business has high barriers to entry, as a company would need to set up a huge network of branches to compete with the existing players. Toronto-Dominion is already one of the most entrenched players in the business: it has 1,087 branches plus 3,422 ATMs in Canada and 1,223 branches plus 2,783 ATMs in the U.S.
Moreover, the company has been churning out solid financials. For the second quarter of Toronto-Dominion's fiscal year 2021, which ended April 30, the bank reported earnings of CA$3.7 billion, representing a 144% increase year-over-year. Its adjusted earnings were CA$3.8 billion, up by 136% compared to a year ago. (Source: "TD Bank Group Reports Second Quarter 2021 Results," Toronto-Dominion Bank, May 27, 2021.)
Growth was across the board. In Canadian Retail, the reported net income rose by 86% year-over-year to CA$2.2 billion, driven by lower provisions for credit losses (PCL) and record results in wealth and insurance. U.S. Retail delivered a 292% increase in net income to CA$1.3 billion. For Wholesale Banking, Toronto-Dominion reported net income of CA$383.0 million for the quarter, up by 83% compared to a year ago.
And in case you're wondering, Toronto-Dominion's adjusted diluted earnings per share came in at CA$2.04 for the quarter, which covered its quarterly dividend of CA$0.79 per share with ease.
Bottom Line on Toronto-Dominion Bank
Toronto-Dominion Bank stock may not get as much attention as the U.S. bank stocks, but it has a high dividend yield, resilient business, and growing financials.
With all that, I'd say it's time for more income investors to put TD stock on their radar.