Top Dividend: Earn 7.51% from This Recession-Proof Stock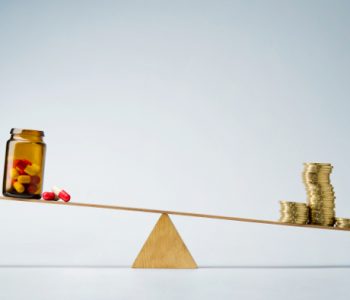 Top Dividend: This Stock Provides a Market-Beating Return
The space for investors seeking a top dividend yield is very limited. The majority of high-dividend stocks are either risky bets either in the energy space or real estate income trusts (REITs).
The biggest challenge that investors face while trying to find a good bargain in the market is separating the wheat from the chaff. You can find a lot companies which pay a top dividend yield, but when you look at their business, you'll find that this payout isn't sustainable.
Most of the time, the main factor behind a company's better-than-normal return is its depressed stock price. Its dividend becomes attractive when investors sell a stock because they don't see a long-term value.
Just going for a higher dividend yield without analyzing the sustainability of the company's profitability and its cash generation isn't a good investing strategy. One should always look for the long-term viability of the investment, instead of going for short-term gains.
Medical Properties Trust, Inc. (NYSE:MPW) has something interesting in its business approach which has caught my attention. The company presents a different REIT model than what many top dividend stocks offer.
Medical Properties has found a niche in the largest and fastest-growing segment of the U.S. economy: healthcare. Unlike traditional healthcare REITs, MPW doesn't directly operate these facilities. Instead, it specializes in providing funding for acute care, community, and rehabilitation hospitals; facility improvements; and new construction through long-term net leases of real estate assets.
This unique concept has helped the company to selectively grow its portfolio of higher-income producing facilities globally. The company manages assets of about $7.2 billion, including $4.7 billion in general acute care hospitals, $1.8 billion in inpatient rehabilitation hospitals, and $400.0 million in long-term acute care hospitals. (Source: "Medical Properties Trust, Inc. Reports Third Quarter Results," Medical Properties Trust, Inc., November 3, 2016.)
The portfolio includes 249 properties, representing more than 27,000 licensed beds in 30 states. Internationally, MPT has facilities in Germany, the U.K., Italy, and Spain. The properties are leased to or mortgaged by 30 hospital operating companies. (Source: Ibid.)
I particularly like healthcare REITs because this segment of the market is recession-proof. Who knows where the real estate market will go in the next six or 12 months? One thing is clear: with the aging population of baby boomers, the demand for the quality healthcare facilities will continue to grow.
According to one estimate, the number of Americans over age 65 will double to almost 90 million by 2050. Americans suffering from multiple chronic diseases account for more than 66% of the older population. (Source: "Baby Boomers Are Creating a Health Care Crisis. Can Nurses Save the Day?," Inc., January 12, 2016.)
This situation is very alarming for the aging population in the U.S., and I believe that as the pressure grows for better healthcare facilities, MPT stands to gain from its dominant position in this area.
Final Thought on MPT Stock
MPT's financials are already showing a solid return for investors seeking top dividends. Yielding 7.51%, MPT stock pays a $0.23-per-share quarterly dividend. This dividend has more than doubled in the past 12 years, suggesting that this REIT has a very stable dividend payment history. (Source: "Dividend Information," Medical Properties Trust, Inc., last accessed November 15, 2016.)
There is another good reason to invest in REITs that investors don't find in traditional stocks: REITs are exempt from corporate income taxes as long as they distribute at least 90% of their earnings to shareholders.
I see a plenty of cash generation opportunities for this top REIT in the U.S., where an aging population and the political focus on healthcare will provide a solid growth platform in the next five to 10 years.