Top Dividend Stock: Why TC Pipelines 7% Yield Isn't a Risky Bet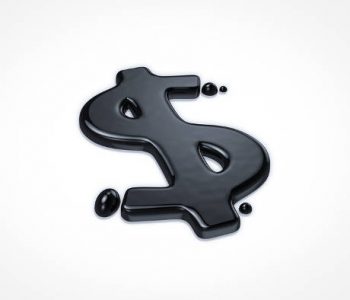 Top Dividend Stock: TC Pipelines Stock Offers Stable Income
In this volatile market for energy stocks, there is one area where investors are still getting top dividends. I'm talking about pipeline stocks, which continue to offer stability and higher dividend yields, a combination which is in a short supply these days.
TC Pipelines, LP (NYSE:TCP) stock is one of those investments which is not only rewarding investors by paying a higher dividend yield, but also growing its payout since its inception.
I like pipeline stocks, particularly because many pipeline operators are master limited partnerships (MLPs). These structures work very well for dividend income investors, as their main focus is to retain a limited amount of earnings and pay most of them in dividends. MLPs are also exempt from income taxes as long as they pay 90% or more of their earnings in dividends.
Let's consider TC Pipelines and its top-dividend-paying status in the industry. Since its initial public offering (IPO) in 1999, the company has been putting more cash in investors' pockets, and the numbers explain this very well.
From a $0.16-per-share payout in 1999, the quarterly dividend payment has surged more than fivefold to $0.94 per share in the past 18-year period. Based on the current market price of $52.00, TCP stock is offering 7.13%. (Source: "Distribution History," TC Pipelines, LP, last accessed November 16, 2016.)
How has TC Pipelines been able to maintain such an impressive history of paying top dividends to its investors, despite being part of the highly cyclical energy sector?
This kind of predictability isn't possible unless a business has secured long-term contracts where revenues are guaranteed. This is what pipeline operators do; they tend to sign long-term contracts with fixed fees, making them well insulated from any weakness in the prices of the commodities.
TC Pipelines stock falls into this category of business. The company has investments in seven low-risk energy infrastructure pipelines, with a capacity of moving 9.1 billion cubic feet of natural gas per day. Its revenues from these assets are fee-based, making it easier for the company to fulfill its cash distribution promises. (Source: "Investment Highlights," TC Pipelines, LP, last accessed November 16, 2016.)
TC Pipelines is so essential to North American gas infrastructure that it supplies about 15% of the average daily gas demand for the region. Another reason I prefer TC over other small pipeline operators is that it's backed by a very large and reputable sponsor, TransCanada Corporation (NYSE:TRP), a leading North American energy infrastructure company.
Having discussed the potential benefits of investing in top-dividend-paying pipeline stocks, I think it's also important to point out some risks which are inherent in these investments.
The biggest threat which many analysts point out is that in an environment where oil and gas prices are under constant pressure, there are risks that upstream producers may try to renegotiate their pipeline contracts.
Also, when a lot of energy-producing companies are cutting their spending drastically on new discoveries, there will be a reduced need to move energy products from one place to another. How and when these negative developments will affect pipeline operators is hard to predict, but the future demand outlook of pipeline assets isn't as bleak as some observers feel.
Final Word on TCP Stock
As populations grow, we will need more gas to burn in power stations for cross-border shipments to Mexico. Further, the prospect of the United States exporting energy products to other countries is becoming brighter as the world's biggest economy gains energy sufficiency. There are some growth drivers which always keep private-equity companies keen to lay their hands on pipeline assets whenever they become available.
And the world's most successful income investor, Warren Buffett, is among those investors who like pipelines as well. He has a large position in Kinder Morgan Inc (NYSE:KMI), which is the largest energy infrastructure operator in North America.
For income investors looking to earn a top dividend from a stable energy infrastructure operator, TCP stock's dividend yield and its profile look very attractive.
Also Read:
Pipeline Stock List: Collect Reliable Dividends from These Pipeline Stocks
The Best Pipeline Stocks for Retirement Income