EPD Stock: Top Dividend Stock Yielding 6.3%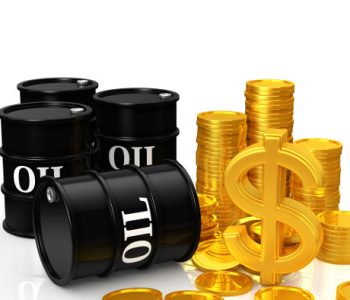 Don't Miss Out on This High-Yield Dividend Stock
Recent years haven't been that great for income investors. Interest rates have been kept artificially low, and with an average dividend yield of around two percent, the stock market in general hasn't been a good place to park your money either. Unless, of course, you find a solid dividend stock that yields 6.3% and keeps raising its payout.
On the surface, this doesn't seem all that possible. If the company is solid and has such an attractive yield, wouldn't dividend investors rush to buy it?
The thing is though, this company (partnership, to be exact) is in the oil and gas industry. And that is far from being attractive these days.
Oil prices fell into the doldrums in the summer of 2014. While they have recovered quite a bit this year, West Texas Intermediate (WTI) crude is still trading at less than half of what it was in July 2014. During this period, many oil companies had massive layoffs, and some have slashed their dividends.
This partnership, on the other hand, never cut its dividends. In fact, it has been increasing its distribution every quarter for more than 10 years.
I'm talking about Enterprise Products Partners L.P. (NYSE:EPD), a master limited partnership (MLP) based in Houston, Texas.
Enterprise Products Partners is one of the largest midstream energy service providers in North America. The partnership's asset base has grown tremendously since its initial public offering (IPO) in 1998. Its portfolio consists of 49,000 miles of pipelines transporting natural gas, natural gas liquids (NGL), crude oil, refined products, and petrochemicals. The partnership also owns a number of storage facilities, natural gas processing plants, and terminals. (Source: "Business Profile," Enterprise Products Partners L.P., last accessed November 24, 2016.)
The key to note here is that Enterprise runs a fee-based business. Oil, natural gas, and petrochemical companies pay the company a fee for using its transportation and storage services. The partnership derives the majority of its cash flow from these fee-based businesses, meaning it's less susceptible to volatility in energy commodity prices.
Essentially, EPD operates energy toll roads.
And that's not all. As long as MLPs generate at least 90% of their income through activities involving the transportation of commodities in the U.S., they don't need to pay a penny in corporate taxes.
Sounds like a great pick for dividend investors? That's because it is.
The partnership went public in 1998, and since then has raised its distribution 58 times. In the past 10 years, its quarterly payout has increased by 76%.
The latest distribution hike came last month, when the partnership raised its quarterly cash distribution to $0.405 per common unit. At today's price, that translates to an annual dividend yield of 6.3%.
Also Read:
MLP Stock List: Earn Reliable Income from These Energy Partnerships
This Top Dividend Stock Doubled Its Payout in Just 3 Years
And if you are wondering whether the partnership is being too aggressive with its distribution hikes, a look at its financials should be reassuring. In the first nine months of 2016, Enterprise Products Partners generated $3.1 billion of distributable cash flow, which provided 1.22 times coverage of the aggregate $1.20-per-unit cash distribution. This leaves a margin for error and gives the partnership the freedom to use the retained $551.0 million for reinvestment in growth capital projects. (Source: "Enterprise Reports Results for Third Quarter 2016," Enterprise Products Partners L.P., October 27, 2016.)
The Bottom Line on EPD Stock
At the end of the day, keep in mind what the goal is for your investment. If you are looking to make a quick buck by trading hot tickers, then this midstream partnership is probably not for you. Its business is already established, and its stock price probably won't shoot through the roof anytime soon.
But if you are looking for something to provide you with steadily increasing income, EPD stock could be a good fit. Pipelines are costly to build and industry connections are not easy to establish. That's why even though EPD's business sounds a bit boring, its entrenched position in a high-barriers-to-entry industry could ensure that it continues to reward investors with handsome payouts for years to come.