Top Dividend Stock: Is Seagate's 6.4% Yield Safe?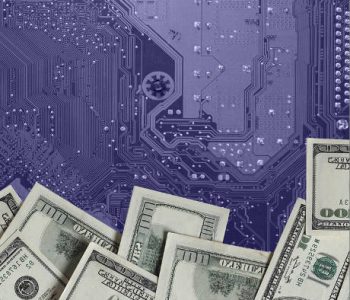 Top Dividend Stock: Seagate Facing Demand Shift
If you've been following Seagate Technology PLC (NASDAQ:STX) stock, you know that a lot has happened in the past two years. The company, which pays one of the top dividend yields in the technology space, has seen its stock price lose more than two-thirds of its value as investors questioned the future of this data storage company.
The problem for Seagate's disk drives started when demand for personal computers plunged as consumers shifted to handheld devices. The wireless revolution, which made many billionaires, also uprooted many traditional technology firms.
PC component makers are suffering the biggest decline in demand for the devices since the industry was born in the early 1980s. And this is what dragged Seagate shares to a level which caught many investors by surprise.
For dividend investors, the biggest concern was whether this company, one of the oldest component manufactures for PCs, will be able to sustain its dividend payment. Investors had long enjoyed STX stock's top dividend yield and excellent capital gains; from August 2012 to December 2014, Seagate stock had delivered capital gains in excess of 600%, as it rose from a dirt-cheap $10.00 per share to $68.00 per share.
And then came the cyclical downturn in the PC industry, which followed the long, dismal performance for STX stock that I mentioned earlier.
To counter that challenge, Seagate shifted its focus to cloud computing and cost-cutting efforts. These moves seem to have restored investors' confidence in the company's ability to maintain its dividend yield. Last summer, Seagate announced plans to cut 6,500 positions by the end of fiscal 2017. (Source: "Seagate Announces Larger Round of Job Cuts," The Wall Street Journal, July 11, 2016.)
It seems these efforts have started to pay off. In the most recent quarter, Seagate reported that its profit more than tripled in the September quarter, helped by the company's recent cost cuts and increasing demand for its cloud storage products.
As Seagate's total operating expenses fell 9.3%, its gross margin rose from 23.6% to 28.6%, suggesting that the company is generating good cash flow to continue paying its top dividend yield. (Source: "Seagate Technology Reports Fiscal First Quarter 2017 Financial Results," Seagate Technologies, October 19, 2016.)
And despite all the challenges during the past five years, the company continued to raise its dividend payout, and it didn't disappoint long-term investors. Yielding 6.44% on today's price of $39.01, Seagate stock pays a $2.52 dividend annually.
But the biggest challenge for the company comes from its dividend payout ratio, which is alarmingly high at 200%. At this level, investors have to put in a lot of faith in management's ability to turn the company around and continue to generate enough cash flows.
In simple words, Seagate's excessively high payout ratio suggests that this policy may leave the company highly susceptible to a decline in future dividend payments. Such extremely high payouts are rarely sustainable and should warn investors that a dividend cut may be coming.
Final Word on STX Stock
But there is another way to look at this issue, and that's related to Seagate's dividend coverage, compared to its per-share cash flow generation. Due to its constant share buyback plans, Seagate has been able to cut its share outstanding drastically over the past four years.
Last year, the board of directors authorized a share repurchase plan of $2.5 billion. This doesn't seem like a big number, but given Seagate's market cap, this allows a considerable reduction in its share outstanding. On the other hand, Seagate has so far maintained enough levered free cash flow to cover the dividend payments.
There is no doubt that STX stock offers one of the top dividend yields in the technology space, but at the same time, this company is going through a major shift in its business, triggered by a cyclical downturn in PC demand. STX stock's top dividend yield may be a good fit for investors with a long-term investment horizon and an appetite for risk.