Magellan Midstream Partners Stock Raised Its Payout Sixfold Since Its IPO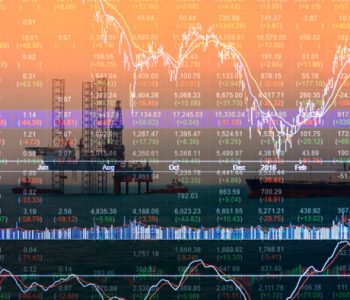 Magellan Midstream Partners Is a Top Dividend Stock
Regular readers of this column would know that I'm a big fan of master limited partnerships, or MLPs. They can offer much higher yields than regular stocks and are backed by solid operations. Today, the top dividend stock I want to talk to you about is another MLP: Magellan Midstream Partners, L.P. (NYSE:MMP).
Based in Tulsa, Oklahoma, Magellan Midstream Partners is an oil pipeline, storage, and transportation company. It currently owns a 9,700-mile refined products pipeline system with 53 connected terminals and 27 independent terminals. The company also owns a 1,100-mile ammonia pipeline system and 2,100 miles of storage facilities and crude oil pipelines.
With access to nearly 50% of America's refining capacity, Magellan has the longest refined petroleum products pipeline system in the country.
The pipeline business has several advantages. First, there is the lack of competition. Because it would be a waste of resources to have two pipeline systems running alongside each other, it is extremely difficult to get the government's permission to build a new pipeline when one carrier is already in service. That means pipelines are essentially monopolies.
Moreover, despite being in the energy sector, pipelines are a relatively stable business. Commodity prices can be volatile, but the demand for energy products usually moves in a narrow range. Magellan charges a fee for the storage and transportation of energy products. The company can be considered as the owner of energy toll roads. And because it is not drilling new wells, it doesn't need to worry about the price of oil as much as the upstream companies.
And that's not all. As long as an MLP earns at least 90% of its income from natural resource and commodity activities, it doesn't have to pay income taxes at the company level. Furthermore, MLPs are required to distribute most of their profits to unitholders.
A solid business and the MLP structure have allowed Magellan to return enormous value to investors over the years. Since this top dividend stock went public in 2001, its annual payout to investors have increased 551%. (Source: "Cash Distributions," Magellan Midstream Partners, L.P., last accessed February 2, 2017.)
Oil prices plunged in the summer of 2014 and have yet to make meaningful recovery. The downturn has sent many energy companies deep into the doldrums. Some have cut back their dividends. However, as an energy toll road operator, Magellan was still raising its payout. Since 2010, this top dividend stock has raised its payout every quarter.
The latest distribution hike came last month, when Magellan raised its quarterly cash distribution nine percent year-over-year to $0.855 per unit. At today's price, MMP stock has an annual dividend yield of 4.3%. (Source: "Magellan Midstream Increases Quarterly Cash Distribution to 85.5 Cents," Magellan Midstream Partners, L.P., January 24, 2017.)
This top dividend stock also just reported earnings. In the fourth quarter of 2016, Magellan earned a net income of $213.3 million, an increase of three percent from the $207.1 million in the year-ago period.  Distributable cash flow grew eight percent year-over-year to a new record of $277.2 million. (Source: "Magellan Midstream Reports Higher Fourth-Quarter Financial Results," Magellan Midstream Partners, L.P., February 2, 2017.)
Growth was driven by solid results from Magellan's crude oil and marine storage segments. For the quarter, the crude oil operating margin increased $16.5 million to a quarterly record of $111.7 million. Marine storage operating margin increased $5.9 million to $31.5 million, also reaching a new quarterly record for the segment.
Also Read:
The Best Pipeline Stocks for Retirement Income
MLP Stock List: Earn Reliable Income from These Energy Partnerships
Going forward, the partnership said that its management remains committed to its previously announced plan of raising distributions by eight percent for 2017. Magellan expects to generate distributable cash flow of $1.0 billion in 2017, which would provide a 1.2-times coverage to the increased cash distribution, leaving a margin of safety.
The Bottom Line on This Top Dividend Stock
Because Magellan is in a relatively boring business, it rarely makes headlines. But for years, this top dividend stock has provided unitholders with handsome dividends. Income investors looking for an above-average yield should take a serious look at Magellan.