AmeriGas Partners: Top Dividend Stock Now Yields 8.4%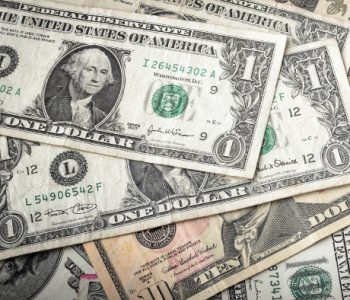 An 8.4% Yield From This Top Dividend Stock
Today's chart highlights a group of top dividend stocks that have quietly paid out big yields: propane distributors.
These firms deliver propane fuel to households. Because you're looking at a mature business, managers elect to pay out most of their profits to owners. For this reason, these stocks yield as much as five, seven, or even nine percent.
Specifically, I've been researching AmeriGas Partners, L.P.(NYSE:APU). The company serves some two million residential and commercial customers across the country. And, while it doesn't get a lot of press in the business world, investors have reasons to love it.
First and foremost, AmeriGas is a lucrative business. The company will even throw in a free tank when a customer signs up for propane service. You can't, however, get a refill from another supplier. So, even if a competitor offers a better price, most homeowners won't tear up their yards to save a few bucks.
The company enjoys a certain cost advantage, too. As the largest player in the business, AmeriGas benefits from many economies of scale. This allows management to undercut rivals and still earn big returns.
You can see this edge in the financial results. Since 2011, AmeriGas has earned $0.15 in annual profits on each dollar of capital invested into the business. A lot of companies can earn returns like that once in a while, but few can sustain those profits over many years.
Better still, it's a cash cow. AmeriGas has structured itself as a limited partnership. This allows the firm to legally avoid paying any income taxes. To qualify for this loophole, however, management must pay out most of their profits.
As a result, this name has one of the highest yields around. Today, the partnership pays out a quarterly distribution of $0.95 per unit, making for an annual yield of 8.4%.
As you can see in the chart below, this has become a dependable income source for owners. In fact, the partnership has mailed a check to owners each year since 1999. More impressively, that payout has grown at a 6.4% annual clip over that same period.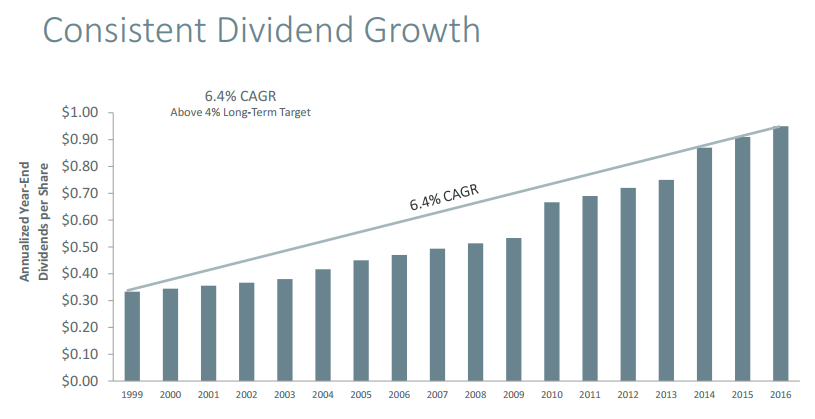 (Source: "Investor Day Presentation," AmeriGas Partners, L.P., December 8, 2016.)

Of course, you couldn't call AmeriGas a sure thing. For one, people need less home heating fuel during warm winters. This crushed propane distributors last year, especially those with big debt loads.
That said, AmeriGas represents one of the best in the business. The partnership has kept its balance sheet clean, with lots of cash on hand. This cautious approach has allowed it to sail through every cycle in the business, buying up overleveraged rivals on the cheap.
Also Read:
7 Energy Stocks That Pay Healthy Dividends
Top 5 Utility Stocks to Watch in 2017
Bottom line: propane distributors might make up some of the top dividend stocks you've never heard of. Sure, your eyes will glaze over owning these. But, for those of you looking for reliable income, you'll probably like partnerships like AmeriGas just fine.