Top Dividend Stock: Is HCP, Inc.'s 6% Payout Still Safe?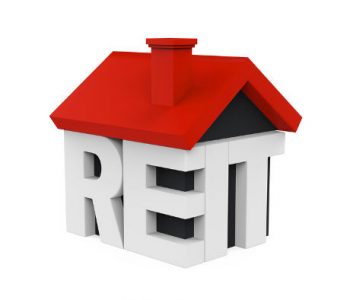 HCP Stock Has a History of Paying Top Dividend
A stock paying an abnormally high dividend should be a sign of danger. Some companies lure investors by offering a top dividend, only to slash it later as business turns sour and the company struggles to preserve cash. But HCP, Inc. (NYSE:HCP) stock's over-six-percent dividend yield doesn't seem to be a a trap for investors.
Before I discuss HCP stock's potential to become a top dividend-paying real estate investment trust (REIT), you need to understand the business philosophy governing REIT structures. An equity REIT is a company that owns real estate for development and provides stable returns by generating regular income from its tenants. In other words, REITs provide you an opportunity to become a landlord without getting into the hassle that comes with managing rental real estate assets, such as finding a tenant who pays on time, day-to-day management of your property, and exposing yourself to the risk of mortgage payments.
In the U.S., a REIT must pay at least 90% of its taxable income through dividends to shareholders. It's a very suitable income-generating vehicle for those investors who like real estate and want to have some exposure to this very important segment of the economy.
I like HCP because of its exposure to a very important segment of the real estate market, where demand is unlikely to wane anytime soon. The company manages a diversified portfolio of healthcare properties, including senior housing, post-acute and skilled nursing facilities, life science, medical offices, and hospital buildings.
The healthcare segment of the REIT industry offers a much better value because of the aging U.S. population, which needs more assistance from private facilities. The number of people over 65 is forecast to be 83.7 million in 2050, up from 43.1 million in 2012. (Source: "An Aging Nation: The Older Population in the United States," U.S. Census Bureau, May 2014.)
HCP stock has a dividend yield of 6.37%, more than three times higher than the average yield offered by S&P 500 companies. HCP is the only top-quality dividend REIT included in the S&P 500 "dividend aristocrats" club, a group of companies that have increased dividends every year for the last 25 consecutive years.
If you look at the HCP stock performance, you'll see that it has been under pressure so far this year, declining more than eight percent. The main reason was that HCP had been struggling to overcome a drag on its profit and rent growth from its "ManorCare" unit, which has been plagued with declining admissions, lower rent coverage, and a U.S. Department of Justice lawsuit.
But it seems this problem is now out of the way. Last week, the HCP board approved a spinoff of its HCR ManorCare portfolio of skilled-nursing and assisted-living assets into a separate publicly traded REIT, enabling the parent company to focus on growing businesses, including senior housing and medical offices.
The new REIT will own more than 320 properties earning an annual rent of about $485.0 million. The spin-off is expected to be completed this year, leaving HCP with more than 860 properties, generating income of about $1.4 billion a year. According to the management, the transaction will leave HCP with a stable, private-pay portfolio that has a track record of delivering consistent, attractive returns.
Bottom Line on HCP Stock
"Following the spin, the substantial majority of HCP's portfolio will be private pay, including more than 850 properties across our three core segments of Senior Housing, Life Science and Medical Office."  President and Chief Executive Officer Lauralee Martin said in a statement. (Source: "HCP Board of Directors Approves Spin-Off of Quality Care Properties, Inc.," HCP Inc., October 13, 2016.)
I believe HCP's dividend is safe, despite the ongoing concerns regarding the impact on the company's profitability after this spin-off. HCP surprised many investors when it continued to increase dividends, even following the 2008 financial meltdown, in which many REITs struggled.
The company's long-term growth driver, a fast-aging U.S. population, is still intact despite recent challenges, and I think HCP, Inc. will continue to increase its payout.